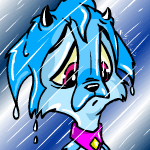 A Taitl Tale: Part Three
"Huh? What was that? Why I oughtta." It was obviously the Skeith, coming for the door.
by squieshie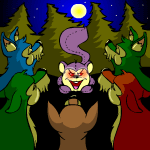 Attack of the Evil Meerca Plushie: Part Two
She dropped the plushie back into the box, all of her wild, paranoid thoughts replaced with one, panicked observation: "I'M MISSING MY SOAP!!"
by al_the_chia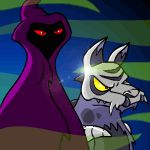 Broken Glass: Part Four
It had all started when an army of strange creatures had attacked King Skarl's castle. That's what set everybody off. Now he had to mobilise the hybrids...
by averyangryshaylir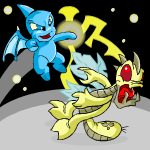 Doomsday Rider VII: Military Intelligence - Part Two
"Well, his name is Doomsday_Rider, and he has defeated numerous invasions of this planet..."
by yugo149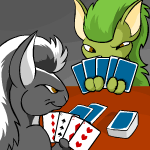 Double Kyrii Handful: Part Five
Heilley looked around, blinking the sunspots out of her eyes. "Whoa, this must be Sloth's private rocket. Look at the decor."
by scriptfox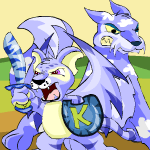 Guardians of Neopia: Darkness Creeping - Part Three
"You waste my time," Hubrid hissed, curling his lip in a sneer.
by alkuna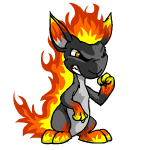 How I Helped Destroy Neopia: Part Four
"I sold some fake snow paint brushes, and those dumb humans fell for the scam and paid me millions of Neopoints for them. I also stole from the big shops' tills, too."
by hippiesoul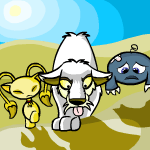 Lost in the Desert: Part Four
"I smell a sequel," said Baroo. "And I want a refund! I wasted 100 NP!"
by smileyface12_5690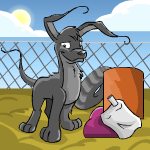 Needed Too: Part Seven
Feruli and Silviana were heading down the hallway of their NeoHome when suddenly they both froze, their ears standing at attention.
by tdyans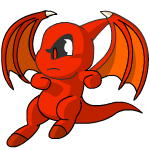 The Essence of War: Part Two
Mik stood on a wooden bridge by a large castle; he wondered what was inside, but dared not enter.
by xxtashersxx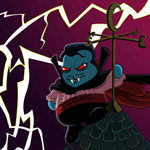 The Shadows of Hubrid Nox: Part Two
"I once belonged to the Faerie Queen herself?" Sakirina couldn't believe what she was hearing.
by iluvpuppies986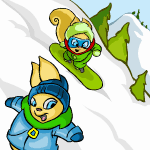 Usuls Don't Snowboard II: The Ridge of the Vanishing Usuls - Part Two
"Do you or do you not notice that your elder daughter is carrying a snowboard? Where are her skis?"
by shelleylow