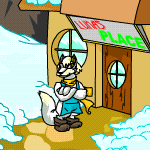 A Neon Sign: Luna's Place - Part Four
Romano was about to ram into the Ghost Lupe, but reminded himself that being intact was a definite advantage in a fight.
by miss_laddy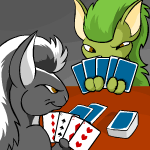 Double Kyrii Handful: Part Two
Heilley's jaw muscles tightened, and she stared at Spectre, wondering whether to call his bluff or not. If he was cheating, she'd be home free.
by scriptfox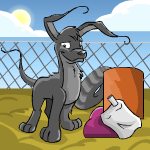 Needed Too: Part Four
The two Gelerts sat quietly together for a few more minutes, and then, without having to say anything, they both got up and headed back down the hill and into the junkyard.
by tdyans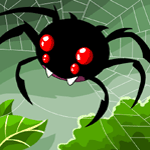 Quest of the Common Petpets: Part Six
"Puh, you're not even painted! And you apparently don't have an owner. Go away." With that, she hissed, ran inside the house and slammed the door.
by leb388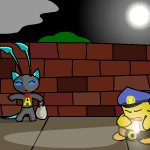 The Aisha Legends: Stolen Shadows - Part Three
As they approached a long flat roof, the Thief pulled the pin out and threw the bomb behind them...
by oily106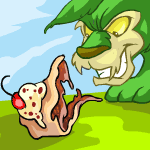 The Great Neopian Food Crisis: Part Six
Through the winding, twisting maze of hardened lava they trekked, the Green Lupe leading with his nose to the pumice floor.
by arnequis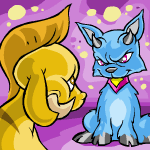 The Personality Changer: Part Three
"Fyora!" I called out. "I need to use your Time Machine! It's an emergency!"
by squieshie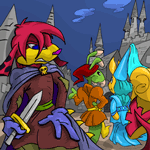 The Zafara Assassin 3: Upon the Wings of Fate - Part Four
No matter how hard I closed my eyes, and no matter which way I turned, I could not get myself to sleep even though I was weary of heart and mind.
by meratocat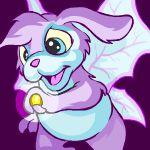 Time Twisters: Part Two
"Sorry, but we have no choice. We have these Rings of Time for a reason. We have a responsibility... remember?"
by too_kule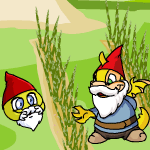 Two Gnomes and an Asparagus Powered Gun: Part Two
They made their way up the long stairs again that led to the Hidden Tower...
by whateverchick14
Headlines
"Meet The Dippaws" by al_the_chia - His name was Hugpaw. Her name was Kisspaw. And, although many people thought they were acting a little...well...funny, they were deeply in love... more>>


Other Stories
---
---
---
Neopian Chit Chat
Many of Neopia's chatters find themselves revisiting their favourite boards because that is where they feel at home...
---
---
---