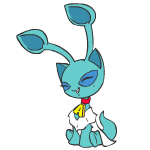 To be a dancer, you had to go to dancing class. To go to dancing class, you needed money. Eliotta's parents were not the sort of people who could send their daughter to dancing class...
by squeakit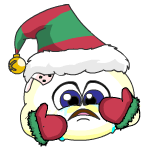 Kiko Christmas Story - Transcribed: Part One
This was going to turn out to be the worst Christmas ever...
by too_kule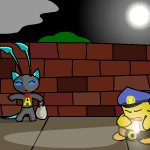 The Aisha Legends: Stolen Shadows - Part One
A burly Chia security guard patrolled the area slowly. It seemed like a quiet night - the air still and free of trouble. How wrong he was.
by oily106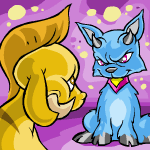 The Personality Changer: Part One
I had been jealous of Waffle-Ducky ever since she joined in the family. She took over my place. She was a spoilt brat the minute she was born.
by squieshie
Headlines
Top stories this week include Whack-A-Staff-Member, a return to Singapore for NeoPets, and the demise of Kacheek Telecomm. Get the latest news here.
Other Stories
---
---
---
Good Intentions
This article is about what can happen when people want to help these pets so much that they make bad choices.

by ember188
---
---
---