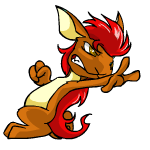 Boldheart: On the Path to the Desert
He opened his mouth as if to say something, but all that came out was a long drawn out hiss. He closed his mouth...
by meratocat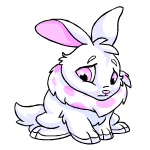 Celalestia's Frustration
She had a look of sheer frustration upon her face, and her little fluffy brow was furrowed. The waste paper basket beside her was overflowing with crumpled up pieces of paper...
by noveon
Cybil the Lupologist
She spent years of her life cooped up in the laboratory research facilities, exposing herself to countless amounts of chemicals that often made her sickly and disoriented...
by al_the_chia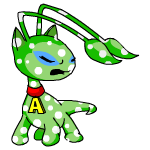 Furnala and the Meridell Berries
Of all the boring places he could've picked he had to pick the one that had absolutely NOTHING in it.
by ferla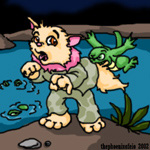 Krawk Files: Riled Reptillior Rampage
"Don't get riled, Keri! You know you're the love of my life..." Stevo pleaded.
by shidi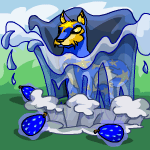 Let it Rain, Acutora
"Acutora! The Negg!" she exclaimed eyes now huge. She simply grinned and broke it open with her paw.
by zummergirl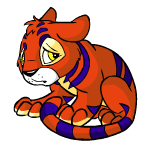 Missing Maxique
The Kougra nodded disappointedly. "I still wish Maxique had stayed home, even if we do need the Neopoints," she muttered.
by tangerine_paws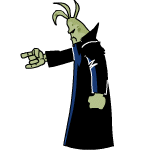 More Excerpts from Dr. Sloth's Webjournal
I am going to take another shower and try to wash this cursed glitter out of my hair.
by pseudo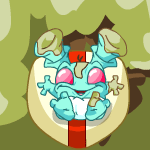 The Baby Neopet Mystery
"Did you call a baby-sitter yet?" Timmy's mother walked in and asked.
by umilybeau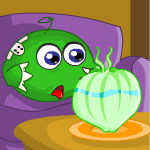 The Bagguss Incident
Staring at it, I said, "YUCK! I'm not eating one of those!"
by fivetailfox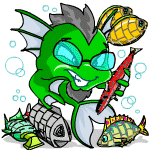 The Disaster - A Maraquan Story
Being careful not to accidentally open the waterproof casing, I deposited the Usuki in my pack and looked at my watch. We still had 45 minutes.
by bookyalex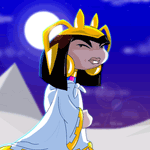 The Lost Desert Princess
"We're going to Sakhmet, wanna come?"
by bestallaround