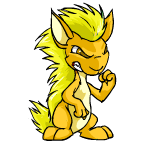 Boldheart: Stormy Winds and Were-Lupes
As a young Kyrii, Teala was spectacular with the bow. She could beat any boy, and most any adults when it came to hitting her target.
by meratocat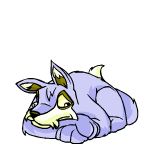 Cassipaw's Pack
They had been there for her through thick and thin, and her them, but befriend a Chia and they forget it all!
by cassidycat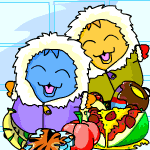 Just Another Week in Neopia
"Did you hear about Mika and Carassa being missing?"
by leb388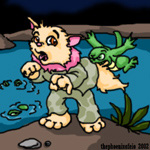 Krawk Files: Turmaculus Turmoil
"Blimey... what a sheila..." Les whispered, hastily running some Studio Stunt Hair Gel through his long blonde mane.
by shidi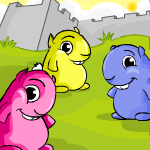 Meepits of Meridell
Copies of the book were printed so that everyone might learn the forgotten history of the Meepits.
by animalia2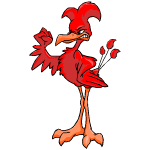 Nasty Lenny: Transcribed
"He's Larry the SCRAWNY loser!"
by firerat35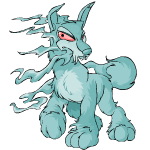 Oputuk and Cumulo: The Ghost Lupe and His Ghostly Problem
"A Ghost Lupe that can't scare?" Blue asked, scratching her head as she looked at the sad Ghost on the floor.
by blueberry13579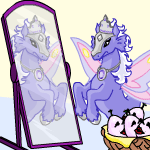 Peo-Princess: Story of a Model
"Sure! You're pretty and smarter than the average door knob!"
by vvw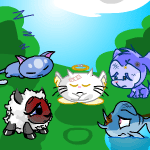 Po and the Petpet Mill
So far, investigators have not been able to find the Petpet mill. However, even if it is found, officials say that they might not be able to do anything about it.
by polayo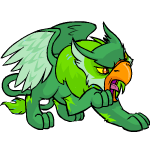 Royal Pain
"You are the rose that fills my nose, the light that I see in my eyes, the singing that fills my ears with joy!" he screeched.
by flipp_garuda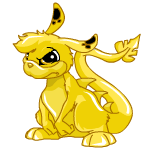 Second Chance: MaltaAre's Tale
MaltaAre had lost all track of time; she had been wandering in the dream-fog for what seemed like days...
by starhamster42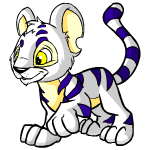 Snowy - A White Kougra Story
Snowy then walked along, looking for her mother. Snowy sniffed the air searching for her mother's scent. She continued walking toward the scent of her mother.
by tigerlizard5