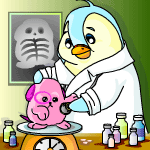 Dr. Smock, Petpet Surgeon - 1313 Cockroach Towers
Petpet surgery is quite lucrative employment, so Dr. Smock was debating between the Faerie Castle and the Presidential Palace...
by melwetzel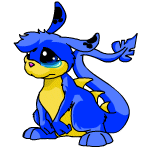 Dragon Thieves: A Blue Zafara
"I hope you're happy now," I said acidly, following the Techo towards the back. "Go get yourself that Krawk you want so badly..."
by child_dragon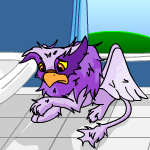 Griffiane's Bad Fur Day
"You were supposed to keep those evil people out of the NeoHome! Now my brush is gone!"
by gryphonsong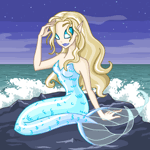 Her Gorgeous, Golden Hair
He looked out at the crystal-blue water and sighed. He wished he could have gotten a glimpse of Nereid.
by rachel6043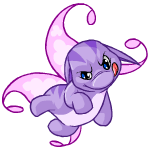 Just a Pair of Wings
"Mommy, what is it like to have wings?"
by laulata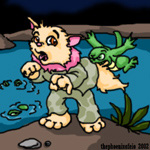 Krawk Files: 14 Carrot Goad
"Psssttt... Stevo..." Les muttered, trying to get his attention. "Flouds... getting... riled."
by shidi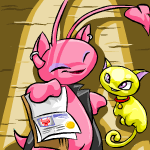 Magnolia and the Jungle Heist
"I don't know about you, but it's only about two times a year that we get a vacation. I'd think that of all people, you would show some enthusiasm..."
by peachifruit
Mordegan and the Escape of C.C.
"Aw, stop your moaning, Morty! What do you have to miserable about?"
by battlesunn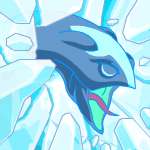 My Friend, The Snowager
Then Snowager smiled and nodded, "Excellent offer Jonas. I accept. The cookies are extra I take it?"
by scoffin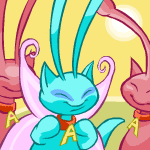 Po and the Pink Aishas
I was a pink Aisha, the last one to ever be born. There will never be another one again.
by polayo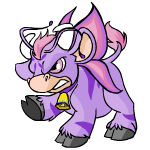 The Chaos Faerie
And this was the same day Myyth found himself facing the first threat to his power...
by averyangryshaylir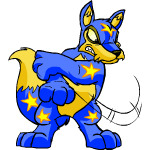 Trials and Tribulations of Global Take-over
"Solar, this is global domination we are talking about. I think baking muffins can wait."
by solargriffin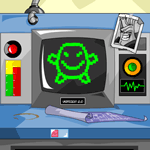 Version Three
Once again they got into there Transporto-Zap 1000. Warp, within seconds appearing in Neopia Central.
by cheshil