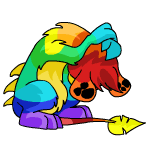 A Storm Brews: Part Two
Shelly spent all of her time pondering about StormZ. Could he really be a monster? No pets were monsters, they just...
by battlesunn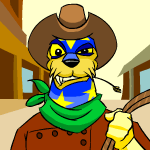 Alliances: Part Three
"Better get out another bowl, Emerald!" he said cheerfully. "We've got company."
by solargriffin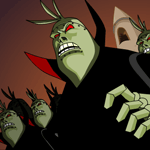 Evil Overlording For Dummies, Continued & Concluded: Part Two
Ahh, the dungeon. Perhaps no other facility will be better utilised or enjoyed by the successful Evil Overlord or Overlady.
by scriptfox

Fields of Green: Part Four
Jared sat up slowly, "How long have I been out?"
by gzusgirl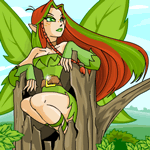 Illusen's Quest For Peace: Part Two
"No. I'm not a monster. But," Jhudora spoke quietly, seeming to enjoy this, "I can't say the same for these guys."
by sinners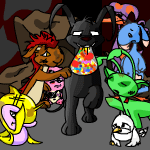 Needed: Part Eight
After a month of living in this way, Dantam became desperate to find a way to fix things, to bring his friends back to the way they had once been.
by tdyans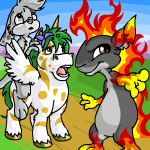 NeoRenegades: Part Three
After Keeta had finally mastered her sword (dubbed Element Fighter for no apparent reason) she went on to learn archery...
by gryphonsong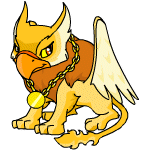 Po and Camp Neko: Part Three
There was a piece of masking tape tied around the chain, and written messily on the tap were the words, Branston's Office.
by polayo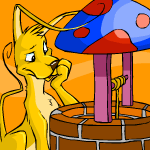 Power in Quality: Part Five
The Yellow Kyrii went as white as a Baaba's wool as she stepped up to battle a towering Purple Grundo. Furdark threw a punch...
by epk

The Crows: Part Four
"It's horrible. I didn't quit going solo just to join a band named after a silly bird that spends its time making annoying caw caw noises up on your roof..."
by geovii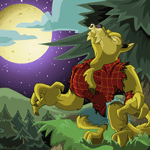 The Werelupe: Part Two
How do you defeat a Werelupe? she thought frantically. She didn't want to hurt her sister, and the only way she could think of defeating Shoyraitti was to destroy her.
by faerieneggs4u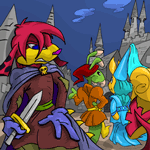 The Zafara Assassin 2: Dreams of Shadows - Part Five
If only I was not in shackles, and had my dagger, I would have destroyed the Buzz, but I did not have my dagger, and I was stuck in the shackles.
by meratocat
Headlines
"Griffiane's Bad Fur Day" by gryphonsong - The light outside of Griffiane's window streamed in and Atreyu, NeverForgetGriffiane's Airax, squawked at 9 am sharp. It wasn't that he was trained to do this... more>>


"Her Gorgeous, Golden Hair" by rachel6043 - Zlank the Lupe was so anxious to get to Mystery Island; he could not keep his fire-red tail from wagging. He was hoping to get a glimpse of Nereid... more>>


Other Stories
---
The Chaos Faerie
And this was the same day Myyth found himself facing the first threat to his power...
---
---
---
---
---