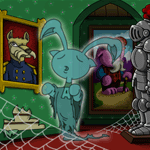 A Guardian Aisha
"You don't mean to say you actually believe in ghosts?"
by slack_jawd_yokel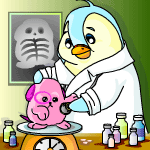 Dr. Smock, Petpet Surgeon - Faerie Cloud Smash-up
"Well, uhm... we were in Faerieland," said the Lupe abashedly. "And there was an accident."
by melwetzel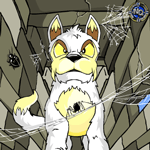 Professor Luperdug and the Time Rock - Prequel to NeoQuest
To this day, it is questionable whether or not the famous NeoQuest Lupe will ever be returned.
by comedian872001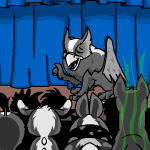 Revolt of the Skunks
"Ack! Get this disgusting slime off me!"
by battlesunn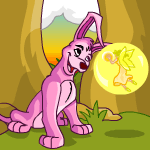 Shadow Angel
The Light Faerie that Ally was bound to treated her as if she were her own child, the difference between fur and porcelain skin not withstanding.
by oddhatter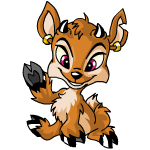 Sinsi's Story
Sinsi's story really begins here, though, in Neopia Central. The herd of Ixis trudged toward the Central Office, tired from their long journey.
by taffychic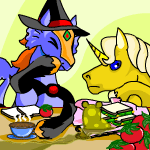 Slimed
"GET RID OF IT! LOOK WHAT IT'S DONE TO MY KITCHEN FLOOR!"
by scriptfox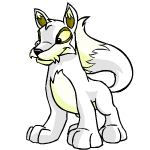 The Attack on Happy Valley!
It was now time for the princess to do her work. She threw snowballs left and right, dodging snow beasts.
by liv4damusic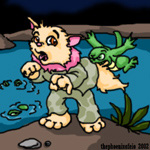 The Krawk Files: Mystery Island Misery
Stevo leaned down to grab the hissing Cobrall by its long tail, while Keri and Les winced. This part usually didn't go very well.
by shidi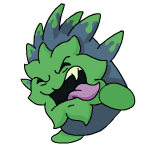 The Mutant Chia Mix-up
"Yeah! I'm so hungry, I could eat a Doglefox!" Eatmore added
by poy222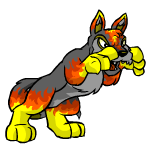 WeatherWolf and Company
"C'mon, you're the leader, you have to do something!"
by child_dragon