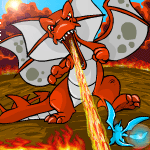 Doomsday Rider VI: Prince Zing-Lau Returns - Part Five
"That's it, time to take it up a notch," I said out loud, gritting my teeth. I began to gather as much energy as I could...
by yugo149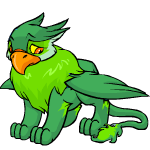 Eternal Spirit: Part Four
He closed his eyes and drifted off to a light sleep until the sweet lady came in with more borovan...
by bekalou

Fields of Green: Part Two
He laughed as he handed her his sword. "Jared has a big mouth, I guess."
by gzusgirl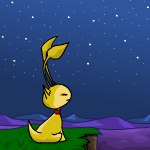 Follow the Stars: An Aisha's Story - Part Four
I found myself with nothing much to do...
by muas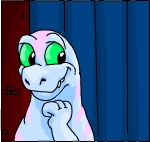 Harry's Debut: Part Four
"Look on the bright side," Kaelik said, "She'll totally freak to find out she's got to kiss a Grarrl."
by shidi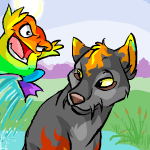 Lupina II and the Quiggle of Doom: Part Six
She found her mouth forming words. "Lily, Rosy, Emala - wherever you are, take this shield of power..."
by thegreatlupelover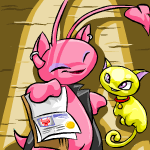 Magnolia and the Desert Princess: Part Two
The group, including Sora, burst into laughter as she began another story. Magnolia rolled her eyes.
by peachifruit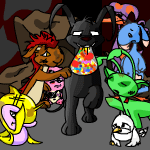 Needed: Part Six
"You and the Soup Faerie... you seem very close," Dantam ventured. "I bet that she would adopt you, if you asked her to."
by tdyans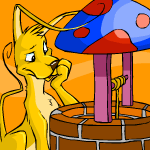 Power in Quality: Part Three
There were about 240 Grundos inside the dome, and it was a little cramped...
by epk

The Crows: Part Two
Alistar stared. "May? Is that you?"
by geovii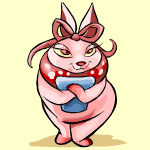 The Plushie Factory: Part Two
Alice's ears drooped in sadness. She would never be a Faerie Kougra now! Alice sighed, admitting defeat.
by battlesunn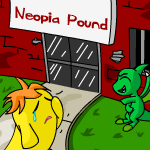 The Rewards of Kindness: Part Two
"Yeah, I've never had an owner before and I refuse to go to the pound, so I'm moving somewhere for ownerless Gelerts..."
by eevee_girl133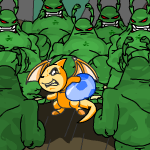 The War of the Egg: Part Four
The group turned around into the room again, only to see two more, unarmed but strong Grundos coming out of the shadows...
by omegajo90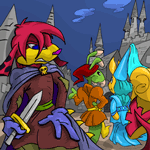 The Zafara Assassin 2: Dreams of Shadows - Part Three
I tried to listen for sounds from his paws, but there were none. He was walking as silently as an Aisha.
by meratocat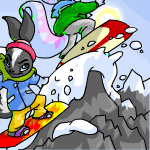 Usuls Don't Snowboard: Part Five
"What," he asked frostily, holding up my precious snowboard, "is this?"
by shelleylow