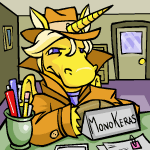 AWOL HunkaLunka and the Mystery Island Paint Brush: Part Two
"MonoKeras is a bit tired. Mind turning that off? The show's over for now."
by scriptfox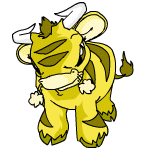 Dierdre Aleta's Tale: Part Five
I felt like I was in something that was spinning around and around...
by writing_obsessor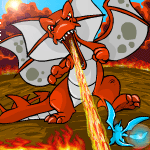 Doomsday Rider VI: Prince Zing-Lau Returns - Part Two
The alarms blared as a mysterious figure slipped through the security systems at the Neopian History Museum. A security guard grabbed his gun...
by yugo149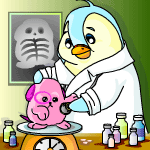 Dr. Smock, Petpet Surgeon: Part Five
She was carrying a Bearog unlike any that Dr. Smock had seen before. This one only had two heads.
by melwetzel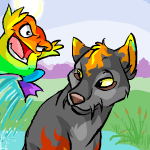 Lupina II and the Quiggle of Doom: Part Three
Back in Snowy Valley High, Lupina and her friends were in Geography class, learning about Terror Mountain. Their teacher droned on in the same flat tone...
by thegreatlupelover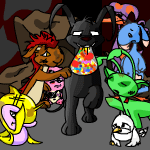 Needed: Part Three
All six of the pets crouched in the bushes, trying to keep their panting breaths and pounding hearts quiet...
by tdyans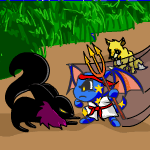 The Chosen One: Part Two
The window blew open, and Shoyrettani grabbed her Battledome things. The Pant Devil soared in and was shocked...
by faerieneggs4u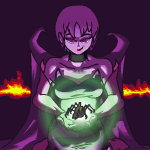 The Dark World: Part Four
"I'm the Faerie Queen, I'm watching down on every single pet, and I know the Dark Faerie sent you..."
by anela2003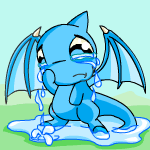 The Tears of the Sea: Part Four
They walked inside together and saw their owner cooking dinner. Their owner had tears in her eyes.
by sol_luna_estrella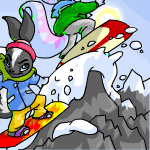 Usuls Don't Snowboard: Part Two
"I can't take it, Angel. Not being able to ski, that is. I'm letting my parents down, and myself..."
by shelleylow
Headlines
Your Guide to Neopian Half Price Day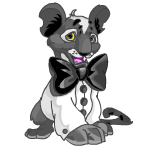 You've waited. And waited. And waited. And finally... that one glorious day of bargain prices and discounts rolls around. I've been playing Neopets for a while now, but the recently passed half-price day was my first... more>>
Other Stories
Agent Magnolia
"Sys-op." Magnolia stared down at her pink Kadoatie, who was presently snoozing on her desk. "Sys-op, wake up..."

by peachifruit
---
Beauty Queen
The picture was... well, it was me, but it seemed like everything had been rearranged a little to give a more pleasing effect.
---
---
---
---
---