Headlines
Babaa Babaa, Hello?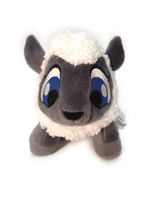 This week's issue is brought to you by: Petpet Plushies
Other Stories
Agent Magnolia
"Sys-op." Magnolia stared down at her pink Kadoatie, who was presently snoozing on her desk. "Sys-op, wake up..."

by peachifruit
---
Beauty Queen
The picture was... well, it was me, but it seemed like everything had been rearranged a little to give a more pleasing effect.
---
---
---
---
Eternal Spirit: Part One
Chardiye lived beneath an empty old bookshop, where he spent his hours pouring over musty pages, sometimes reading the stories...

by bekalou
---