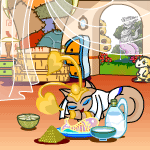 "Don't you worry any more, she'll be home soon," Kaishow said, knowing exactly why I was upset. So did everyone else.
by katchi_k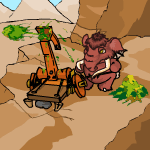 Grugga and the Dung Catapult: Part One
"They are invading Tyrannia!" she screamed.
by animal_lover3332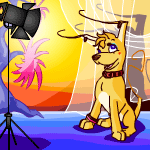 "I just think it's kind of strange that all you buy for us to eat these days is sandwiches. Are you trying to hide something from us?"
by stellerwing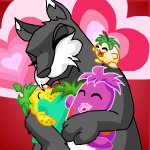 "The Lupe Law," said Stalker quietly. "Will be changed when I am leader."
by animal_lover3332
Headlines
Lupe Day, Neopet Balloons, and NeoHome Gardens... that's right, NEOHOME GARDENS, are some of the stories making news this week. Get the latest word here.
Other Stories
Your Average Citizens
"Sorry Mum," a quiet little voice whimpered. "I-I-I had to build some kind of security system to keep Maafy and Sugar out."

by terri332
---
Big, Bad, Green
But the Koi Warrior wasn't through humiliating me yet. I felt a giant kick in my backside that lifted me into the air and halfway across the room.

by scriptfox
---
Active vs. Interactive
The loving companion, the trusted friend. Be it feline or canine, Kacheek or Kougra, pets are an integral part of our lives.

by lor_ell
---
---
---
---