Battle of the Shoyru Gang 2: Part One
"Who are you?" he gaped. The red Shoyru smiled and shook hands.
by jlcchaolover3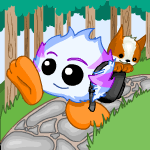 Too tired to walk, he tapped on his backpack. Amy's head popped out of the backpack...
by chimesjon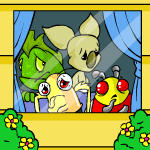 While They Were Sleeping: Part One
"But, we're just PetPets... I've never been anywhere without Blumchy," said Mr. Pringles nervously.
by sugarstarlet
Headlines
"Serenade of the... Skeith?" by hotshot2874 - Borton the Skeith had a very big appetite and a very bad temper. He would rather spend his days eating Rainbow Doughnuts, Rest In Piece Of Chickens, Poisonous Lollipops, and even Blue Fuzzles and Tanizards then to socialise with other pets... more>>


Other Stories
---
---
---
---
---
---