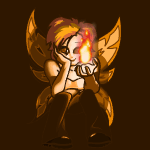 "So you know I have a stone. How perceptive." The Acara looked down at the stone again. "It is so interesting, not to mention beautiful..."
by sarakrindel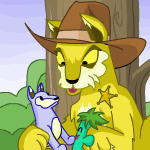 "Freeze, bad guy! Sheriff Lupe is here to stop you!"
by soggydude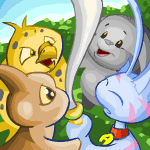 The Ancient Sword of Neopia: Part One
"It doesn't look like a regular Battledome item to me," said Jen.
by vaporeon_fan
Headlines
"Tonka Tonu" by scriptfox - The morning outside was pleasant and sunny, in sharp contrast to the sour look on Sabre-X's face as I entered. He looked up and growled for me to sit down... more>>


Other Stories
---
---
---
---
---
---