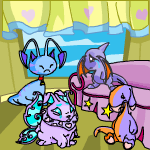 "No attitude please," Tenley said sharply. "They sleep in the shed, and that's final. Come on now, lunch is on the table."
by clumsy_17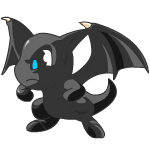 Does Free Will Matter That Much? Part One
"Well, how would you feel if one of your family members disappeared?!" Sensing a fight, Scith got between the two arguing Shoyrus.
by shattaga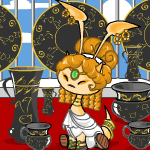 The Aisha Chronicles: Part One
"I like battling for FUN," Cloud said, "Not to settle a fight between some stupid Tyrannians."
by neopuppylove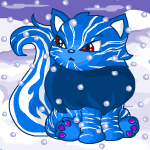 The Wocky was intrigued, she loved risk. Also the Snowager was very well known for his hoard of items.
by hazelrat31
Headlines
Krawk Eyes!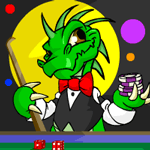 This week's issue is brought to you by: Krawk Island Krawps
Other Stories
Untitled
I'd have to say I'm one very lucky Meerca. I still have my NP, but I haven't bought anything with it.
---
Buttersplots
Both pups had been listening spellbound all through Miracle's tale. They too thought it the most beautiful they had ever heard.

by shelleylow
---
---
Neohemian Underworld
It is here, deep within the catacombs of Neopian Underground, that its residents practice a revolutionary, Bohemian... no, Neohemian lifestyle.

by stargaterpg
---
---
---