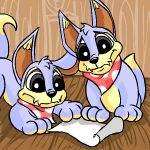 Because of a Purple Juppie Java: Part One
"It's not the rain, it's those blasted Myncis, the malfunctioning air conditioner, and the Purple Juppie Java I ordered an hour ago that still hasn't been delivered."
by arula100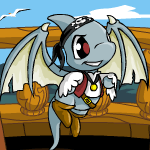 Seaveil : The Tide Rises -- Part One
"A-a storm!?" Seaveil stammered, taken aback. "I don't like the sound of that!"
by adoriblelapin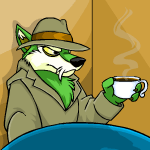 The Case of the Wand That Wasn't: Part One
My client, a Jubjub by the name of Trixy, had left her Wand of Ultranova on a Corral Table overnight...
by tambourine_chimp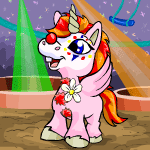 "Guess what?" Charmed exclaimed once she had arrived at the stand. "I got the last two tickets for the circus tomorrow night!"
by charmedhorses
Headlines
"Real Thieves" by neo_star_queen - "We need to go to the Tombola, and NSQ wanted us to go buy some fresh fruit from the Mystery Island marketplace."... more>>


Other Stories
Reading Lessons
"I love to read, as you can tell." She picked up a book from the top of a stack. It was called Lovely Lennys. "This book is my absolute favorite. What's your favorite book?"
---
Across the Ocean
The sun's rays soon began to touch the tips of Mystery Island's trees, and the Ghost Lupe knew it was time...
---
---
---
---
---