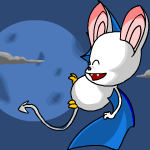 "I'm scared. My parents sent me here, and I don't know how to act in front of lords! Nobles are scary!"
by feriku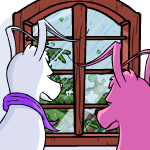 "You're the lucky one," he said, flashing white teeth in a broad grin, "All the other students are taking their sweet time to get here. Probably because of the rain."
by child_dragon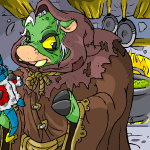 They'd been friends in childhood, all three of them, Kass always tagging along behind she and Dienal, hero-worshiping them almost. As he'd grown up, so had they, and they'd slowly grown apart until Dienal had...
by frostcrystal
Headlines
It's Got To Stop Sometime...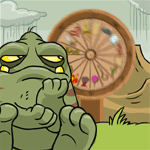 Many, myself for example, are busy telling ourselves "Patience... patience... just a minute longer... it's got to stop sometime... and with a wait this long, the prize has got to be great!" But alas. All in vain, as of this writing. So what's really with this wheel? Is it a hoax (better not be!)? Is it a plot to keep us away from fighting Lord Kass? Are they trying to hypnotize us?... more>>
Other Stories
Nathan's Song
He sang of many things, it just depended on his mood. If his brothers had been picking on him, he sang a sad song, one of longing for a better life.

by tree_rhymer
---
Lisha's Dream
I wish I could have hugged him one last time before he left. In all the rush, I never even had the chance. And I regret it now. Because this time…This time…I'm scared.

by oily106
---
---
---
---
---