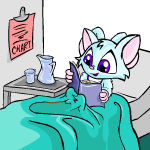 "YUMMY! You are awake! Do you still remember us? We're here for you."
by plushieowner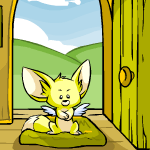 Trini realized too late that she really was being followed and as the bag closed in over her she exclaimed, "Hey! What are you doing?"
by charmedhorses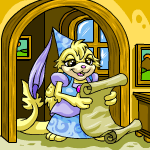 "Oh, wow! A challenge -- how exciting! I'm going to visit there first thing in the morning! Think, James. Us living in the castle with King Skarl!"
by playmobil_is_my_life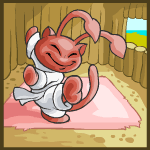 To be a Master: Search For A Red Aisha
There had been a large buzz of excitement in the training hall of late due to the upcoming Neo-Kido test scheduled for two days ahead.
by shelleylow
Headlines
Building Healthy Bodies, From the Ground Up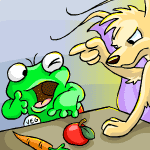 Due to the ridiculous amount of junk food in Neopia, the Health Food Quiggle actively promotes his store and vegetarianism by randomly donating health food to the money tree in the "Health Frog's Spectacular Vegetarian Food Giveaway". Becoming vegetarian is great for your health, but it is not always easy... more>>
Other Stories
---
It Lives
A fire lit in Ketalle's eyes, Zaner noticed and became confused. Then she understood, Ketalle thought she wasn't really standing in front of her, and instantly she became upset.

by lolabel9
---
Neopians are Neopians
Have you ever sat there at your computer, gazing and endlessly wondering how you "think" you can't be as good as those extraordinary Neopians?

by animals2606
---
---
---
---