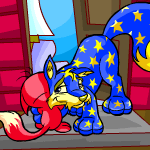 "Oh my gosh! While you were gone I met my owner to be. Her name's Betta, and I think she's going to be the one."
by ratdog446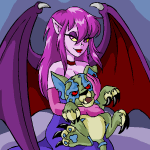 "The meeting won't start without the one and only, the Dark Faerie," Kayinna said with a pleased look, "and of course, her wonderful Kougra."
by moonstar_cutie67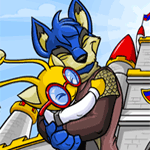 The Adventures of Lisha and Jeran: The Storm-Clouds are Rising -- Part One
"Just worried about Meridell. Oh Jacob, every minute of my sleep is riddled with nightmares! Every single minute! They all seem to have two things in common; falling and fire."
by ridergirl333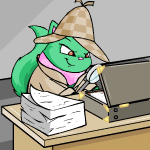 The Information Abduction: Part One
She was lying down, and not tied upright. But what was she tied too? Where was she? Why couldn't she remember what had happened? Oh, too many questions.
by appaloosa500
Headlines
Are YOU a Bucca-newbie?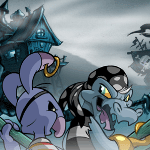 Aye, notice this new pirate madness spreading over Neopia? Well I sure do see. Now let me tell you somethin', pirates are not cute, handsome, brave, courageous, kind, or even be cleaning up after themselves. In fact, they be yellow-toothed, greedy, messy, brave-less, selfish, scurvies! Ar, but why I be badmouthing pirates?... more>>
Other Stories
A New Hero
"Well, Nathaniel, you're 15 -- you're growing up. And I thought that since you were growing up, you deserved this -- Happy birthday, son!'
---
Sound Sleeper
Rasco's teacher made an important announcement. "Today, class, we're going to be taking a little field trip." There were shouts of excitement from the class and Rasco continued to doze.
---
Keeping Your Meepit Juiced Up!
Though, at times, it can be difficult to comprehend what types of juice your Meepit likes to drink, the correct quantity of juice you should provide your Meepit and what time of the day is the correct time to serve it.

by blubblub317
---
---
---
---