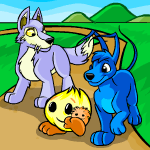 They started to walk in the direction they thought the Soup Kitchen was in, taking one last look at the place they had called home their whole lives...
by joey200010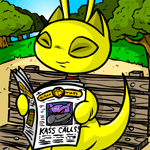 Kass, Are You There? It's Me, Sunny: Part One
A small Blumaroo was shouting at the Neopian Times Stand. "Extra! Extra! Lord Kass finds a new place to take over! Where will it be? Extra! Extra!"
by shoyrumastertrainer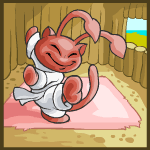 To be a Master: Hidden Powers -- Part One
Looking at Aragon now, she felt the girl had made a good choice. He had such vitality and enthusiasm for life, she could see that much with her trained eye.
by shelleylow
Headlines
Family Values, Sloth Style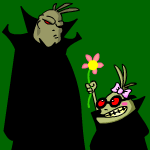 Hello newbie Neopians! This is Kaya Sloth, everyone's favourite niece of Dr. Frank Sloth! Now if you're new to Neopia you probably have 4 painted pets all stats in ultimate and a few million NP! Haha! I kid! Seriously though, you most likely are strapped for cash and need some help. Well, guess what! No, they haven't released a dung paint brush… I'm going to help you!... more>>
Other Stories
---
Eternal Dance
She snuck a glance at her grandmother, sleeping peacefully. A dance could not do any harm, surely. Alina tapped out a quiet rhythm, anxiously fixing her eyes on her grandmother...

by oily106
---
10 Steps to Becoming an Evil Mastermind
We are going to countdown 10 Steps to becoming an Evil Mastermind. So put on your cloak, and possibly grab a wand or staff and get ready to run out of your Neohome and take over Neopia...
---
The Hard Life
It's really hard to earn enough money to gain a footing in the world of Neopia. Each game can only earn you a maximum of 3000 Neopoints at the most...

by chikorita999
---
---
---