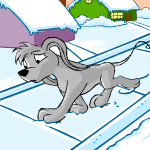 Embers: Part Three
"Is this the necklace you were found in?"
by chocolateisamust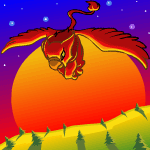 Fateful Decisions: Part Two
Hryre shook her head. "Eal's gone, he ran away. We're trying to find him." Hryre turned to look at her shopkeeper. "Do you have any ideas where he might be?"
by ruin_star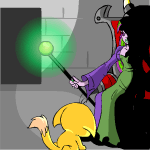 From Light to Darkness: Part Two
"My pet, my Kacheek, Jhudora turned her into a snot Kacheek. He used to be a cute, little, yellow Kacheek..."
by hitmontop444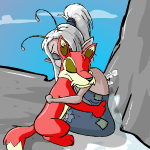 Grey Despair, Golden Hope: Part Three
"Remind me again why we're doing this?" Treali groaned, throwing her hands up in despair. "It's impossible, Tessa."
by ridergirl333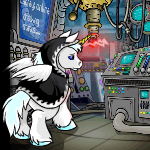 Lab Ray: Part Four
"Who are you? You seem sort of familiar..."
by chipster33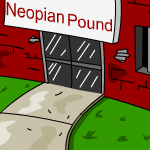 Room 2: Part Two
Back and forth the ball flew, as 31 pairs of eyes watched it go. Suddenly, the ball exploded in mid-air right above the Gelert's head, soaking him from ear to paw.
by neo_star_queen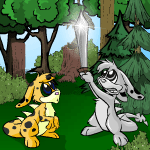 Storm Eyes: Part Four
"My name is Aergon, and as I have already told you, I am the Guardian of the Gate. If you will follow me, I can take you to the Palace itself."
by allhailtheprincess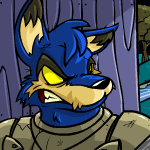 The Quest of Jeran: Part Five
For ten seconds he could see nothing. Then his sight came back and the Zafaras were gone. This wouldn't stop him.
by jiggles24944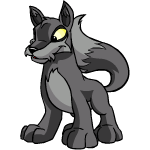 The Quest of the Golden Negg: Part Five
Celeon had barely walked four blocks from Renardo's Neohome before encountering a deadly monster, Vira...
by angelzbabe13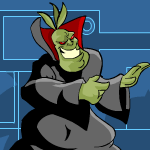 The Roboball: Part Seven
"So the robot is attacking Faerie City?" thought Jhudora with a grin. "This is perfect."
by jacob133
Headlines
Inspiration is Everywhere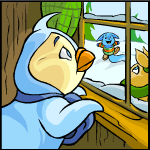 Have you ever had trouble coming up with a pleasing idea for your next story? Well, you're not alone. Even the best of us have trouble coming up with good ideas for our next Neopian Times blockbuster. If you are one of the people who need a good story idea, you've found the perfect cure... more>>
Other Stories
---
Eternal Dance
She snuck a glance at her grandmother, sleeping peacefully. A dance could not do any harm, surely. Alina tapped out a quiet rhythm, anxiously fixing her eyes on her grandmother...

by oily106
---
10 Steps to Becoming an Evil Mastermind
We are going to countdown 10 Steps to becoming an Evil Mastermind. So put on your cloak, and possibly grab a wand or staff and get ready to run out of your Neohome and take over Neopia...
---
The Hard Life
It's really hard to earn enough money to gain a footing in the world of Neopia. Each game can only earn you a maximum of 3000 Neopoints at the most...

by chikorita999
---
---
---