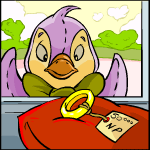 A Special Valentines Gift
She pressed her face against the window and right up in the front was a big, shimmering, heart shaped ring, in a red velvet box. Snow's heart jumped with joy, she found the perfect gift!
by chia_lover01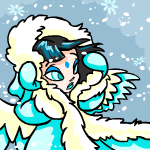 Just Another Melodramatic Story or Tale
Yoko came over with her blanket, her Lenny plushie, and her Snowbunny. "Read a good story this time, please?"
by erika_idle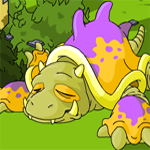 Losing Lepp
Pets traveled from all over Neopia and brought their petpets to try to awaken the gigantic beast. It was a great challenge, for the Turmaculus spent most of his days sleeping and woke very rarely.
by charmedhorses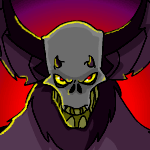 Memories of a Lord: Darigan's Wakening
Shard's heart skipped a beat. "Other... night? How long have I been here?"
by too_kule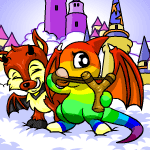 Of Faerie Slingshots and Color Mixes
"Wow, Daine, this is a Faerie Slingshot! Isn't it spiffy-looking?"
by taipeiss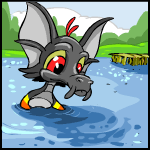 The Seris Story: Imposter
"We have rebuilt Tanucha. This time sturdier so no one can break it down. We want you to come live with us in peace and harmony."
by sirussblack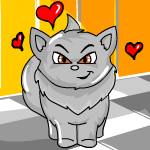 The Valentine's Day Secret
She was glad to receive at least one Valentine, but whom could this one be from? I have to find out, she thought.
by bqueen6430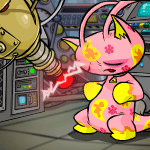 What I Did This Summer
"I can't go! Not like -- like this!"
by choccalatte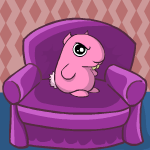 When Meepits Attack
"Look, Senko! Since the Turmaculus ate your Airax, I got you this Meepit! Isn't she just the sweetest thing ever?"
by shura_dono
Headlines
Gifts Galore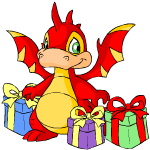 This week's issue is brought to you by: Neopian Gift Shop
Other Stories
---
---
Into the Shadows: Part One
The little Ganuthor stuck to Zayin's side, always. Not once did she stray, even when a colorful butterfly danced in their path, seeming to ask to be chased around.
---
The Raven Faerie: Part One
She is one of the most powerful Dark Faeries, but solitude is the price to pay for that gift. For she is hated by all Dark Faeries, and mistrusted by the Good ones.

by shadyy15
---
---
---