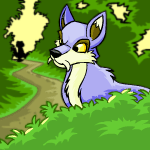 All Figured Out: Part Three
"Please... just leave us alone!" Oxxy cried out, curling into a ball. "I'm not a fighter... I'm no good at fighting. Please... just leave us alone!"
by chibicelchan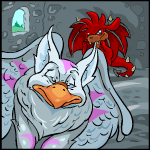 Dark Flame: Part Twenty
I felt something strange wrap around me then. A burning arose in my chest and I gasped. My heart was beating wildly and an icy sensation slid down my spine.
by child_dragon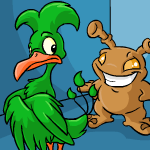 Dealing with a Grundo: Part Four
I realized I had forgotten about my own petpet, Jewel, whom Jhudora was holding prisoner. I also felt a pang of sadness, I missed her so much. I knew she was safe... or at least as safe...
by joey200010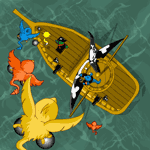 Deckswabbers and Destinies: Part Nine
Captain Goldtooth raced aboard his ship. "Get over here, lads! The Shoyru is takin' our boat!"
by ridergirl333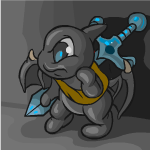 Deep Six II: Part Three
"I'm favored for the Gormball Finals against Jahbal from Lujen Grandpa!" she shouted into the living room.
by brains03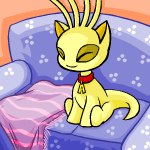 Katanya: Part Ten
They landed easily enough, but it wasn't exactly the ideal location. The center of a lake is rarely considered a good place to fly an interstellar craft into.
by amysaisha101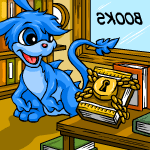 Loop's Search: Part Two
"She wouldn't let be buy it," Loop said, not rueful at all. "Besides, can't you see? I've seen this thing before! I've seen it somewhere and I need to find out when.
by moonstar_cutie67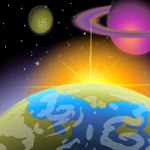 Operation Neopia: Invincible Ice -- Part Three
How did his brothers, who were maybe a thousand miles away, know about his condition? It's just a dream, I'm just dreaming it up, he reasoned.
by monarchistknight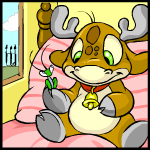 Prancer and Moachy: Part Three
"What's wrong? Like you said, we're probably safe as long as the map is buried, and the map is buried…"
by cebu_that_meows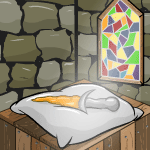 The Carrotblade Incident: Part Four
Linny had never seen this part of the space station, however she was very sure that no on else had either. It was cold and metallic, not the slightest hint of a liveable environment...
by laurensama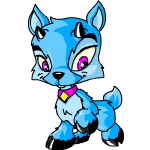 The Curse of the Dark Nova: Part Five
Ritz peered out the edge of the cave to see outside. Already the storm had spread to the far corners of Meridell and there was no sign of stopping.
by dancepixie100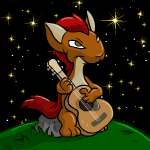 The Path to the Stars: Part Five
"If you want to be huge," he explained, "you need more than just lots of publicity. You need exposure."
by buddy33774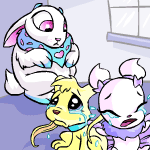 The Return of the Terrible Two: Part Six
When at last they arrived, the twins hurtled to the snack table. The gym looked magnificent with all its decorations, but Tia barely had time to see them...
by bqueen6430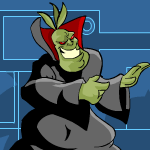 The Roboball: Part Two
Jacob began to ponder, and his eyes beamed with joy as he said, "How about the Mystery Island Battledome?"
by jacob133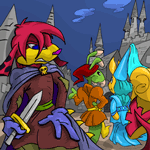 The Zafara Assassin 4: Darkness and Light -- Part Twelve
"You can let her go now, or else you can feel the cold of my blade," he said, his voice growling enough to equal mine.
by meratocat
Headlines
Reach For the Top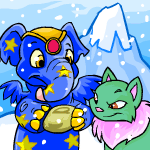 H-hello adventur-turers! It's m-me again! Boy is it cold up here on T-terror Mountain! I stopped in this shop t-to see if I could buy a cup of hot cocoa, or m-maybe some borovan so that Neofaerie and I could w-warm up, but all they have in here is snow food! Well, maybe writing this adventuring guide to Terror Mountain will help me take my mind off the c-c-cold!... more>>
Other Stories
---
A Special Valentines Gift
She pressed her face against the window and right up in the front was a big, shimmering, heart shaped ring, in a red velvet box. Snow's heart jumped with joy, she found the perfect gift!

by chia_lover01
---
---
---
---
---