A Lonely Kacheek Day
"Hey buddy! How are you today? Feeling special?"
by badgerine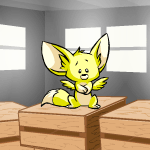 Jobs Available
"I got a job," Trini said matter-of-factly. "I start at eight-o-clock tomorrow."
by charmedhorses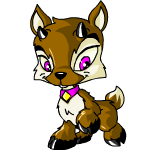 Lyla's Paint Brush
She rushed to her mirror and tried to imagine a curl on her head, purple fur, and wings… best of all; she would be able to get rid of that ridiculous collar. Yes, she definitely wanted to be painted Faerie.
by _jade_em_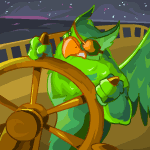 Shallow Water
"Captain! We're being trailed by three ships, and one of them has got at least thirty chests on it," yelled down a tiny Meerca sitting in the crows nest, with a rusty telescope in his hand.
by aadftg31259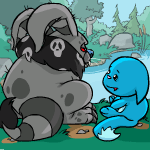 The Bee's Sting
She wished that perhaps she could find someone to simply understand it all, and though she knew people who were kind and generous, able to look past her mutated visage to see the true Cybunny she was...
by laurensama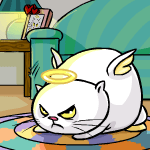 The Paw
An evil kitty. Certainly not the type of Angelpuss you would bring home to meet momma.
by plushieowner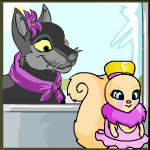 The Perfect Gift
Perfect... absolutely perfect. Jamie, a beautiful shadow Lupe pressed her nose and paws against the decorated glass display window of a shop...
by rachelchia5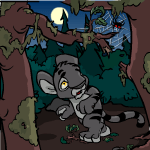 The Secret of Merriwillo
"Yes, we will be going. Now I don't even know if we'll ever return!" Konrad's voice was rising in anger. "Who are you to tell us what to do?"
by ezrhide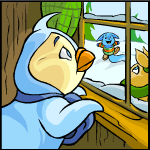 The Winter Blues
It was the beginning of February and all Snow the Bruce wanted to do was play outside. Unfortunately, Snow's owner didn't like her Bruce outside in the freezing cold weather...
by chia_lover01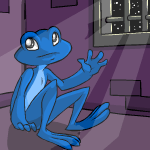 Why Does This Keep Happening to Me?
Catine809599 had had his fair share of owners. And here he was, back in the pound.
by joey200010
Headlines
Do We Have a Deal?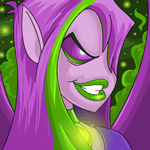 This week's issue is brought to you by: Jhudora's Cloud
Other Stories
Stock Up!
What are relatively cheap to buy, have a high resale value, and will work for you no matter what type of Neopian you are, all while you sit back and relax? Stocks.

by leb388
---
The Economics of War
In Neopia, the larger part of the population participates in the war because, let's face it, the Battledome is one of the greatest aspects of the whole game...

by rimrocka13
---
Loop's Search : Part One
"You're not hungry, are you?" Loop asked. Boye shook her head. "Then we have time to go and check this store out. Look, and they say they have Battledome items, too."
---
The Roboball: Part One
Dr. Sloth was working on his latest invention. It would be the tool that would allow him to reclaim his place as the most powerful being in Neopia! That is, if he could get it to work...

by jacob133
---
---
---