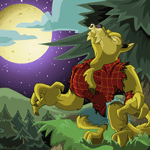 A Werelupe Tale
In the depths of the forests surrounding the Haunted Woods, there is nothing but an unbreakable darkness that will overtake the hearts of any whom are unfortunate enough to get lost within it...
by spuddie_hang
End of the World
"What happened that day? You haven't said a word all week; you've just been out here. It's not like you Tahoshi, you're always snapping and yelling and—"
by laurensama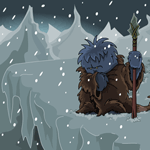 Frostburn
The journey to the foot of the mountains was restless. The terrain was far from flat and easy. Huge barriers had to be climbed and deep drops had to be avoided...
by c0v2jn
Goodbye
Anna moped around her NeoHome all that day she didn't know what to say to Elana. She didn't want to say anything but "See you soon."
by skier_chic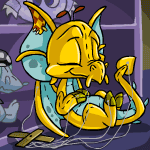 Hiding Plushie
Hiding amongst the plushies crowding the shelves of the freshly restocked Toy Shop, there was one who just wasn't right...
by starlitz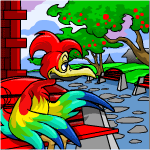 Into the Shadows
You can't not be friends with someone just because they changed their color, right?
by arula100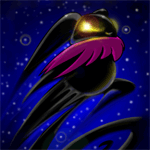 Mystery of the Shadow Usul
Blackleaf looked around, and there, in the fog but nevertheless distinctly clear, stood the Shadow Usul. Every line of its body was glowing with an eerie black, and as Blackleaf opened the door, it smiled wider, revealing...
by alvredus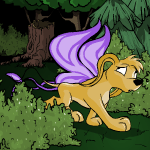 Shadows: Witch
"Purple must be one very rich woman. Your stuff is expensive," Sprite said as she placed the pot of song flowers beside a broken fuzzie bear. "Why… why are they all broken?"
by ladyariel32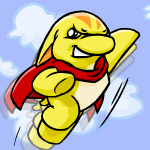 The Misadventure of Ultra Poogle
A yellow poogle named 64587465874368767 reads too many super hero comics, and decides to become Ultra Poogle...
by holycow81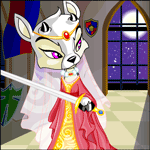 Three Pebbles
"I don't talk to peasants," Lexanii replied coolly. "Now if you don't mind, why don't you get back to sewing, cooking, or whatever you peasants do, and leave me alone!"
by saneeya1000
Headlines
Tame the Word Games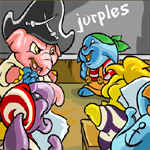 Having trouble with those pesky word games? In this article I will give you the hints and tips that will make you a Castle of Eliv Thade, Word Poker & Spell or Starve champion! First things first - Although the games are very different, the basis of the games are the same. They are all mixtures of letters from which you must find words... more>>
Other Stories
---
Conquering Those Collection Blues
I guess perhaps the biggest question on everyone's mind when they take their first steps down the road to collecting is "what should I collect?"
---
---
Forgotten: Part One
"It's okay," Maelstra said soothingly. "You're coming home with me now." She winked at her new pet and Kayinna nodded, her throat too soar for words.
---
---
---