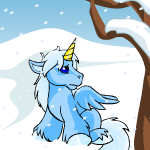 A Most Beautiful Christmas
Every night, the girl would sit down at her table and begin to tabulate the daily earnings. The blue Uni sat on the hearth rug, bored and tired from spending a whole day walking all over the surface of Neopia.
by erika_idle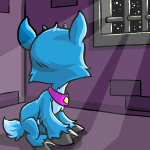 Denied of Love
I tried my hardest to fit in… to be good enough, but I never had my chance to shine and I was thrown away like all the others.
by jade_eyed_angel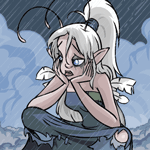 Grey Despair, Golden Hope: A Journey Begins
"We have to find shelter!" Treali shouted, as if reading my mind. "I don't think I can go on much further!"
by ridergirl333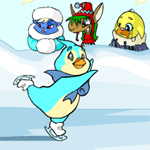 Magic Comes Within
"I'm trying to find my ice skates… have you seen them anywhere?"
by chia_lover01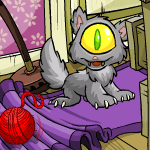 Money Can't Buy You Love, But it Can Buy a Meowclops
I spun around excitedly, swinging Fuzzy and almost making him dizzy. "TOPAX! Do you know how much Fuzzy is worth?!"
by softcouch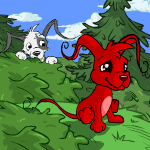 Moving On
I noticed something in Daera's eyes as I returned her smile, something I hadn't seen before. It was a joyful look, but also a little sad at the same time.
by resurrectedwarrior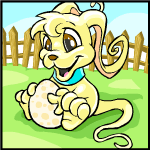 No Ordinary Egg
"Abandoned? It's an egg!" Trini exclaimed. "How do you abandon an egg?"
by charmedhorses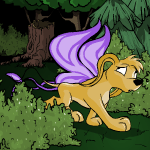 Shadows: Sprite
Never fear the shadows. They simply mean that there is a light shining nearby.
by ladyariel32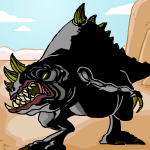 The Monoceraptor's Return
Even all the Faeries banded together could not save them from what was coming...
by alvredus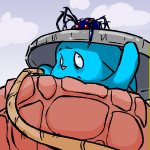 The Spyder Researcher Extraordinaire
"Are you 'sure' Spyders are from outer space, Chan?"
by appaloosa500
Headlines
Perfect Match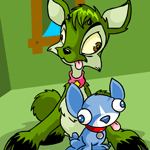 Ever wondered about choosing the perfect Petpet for your Neopet? What if your Neopet doesn't like it? Well, you won't have to stress about this problem anymore, help is on the way! Okay, we have to start here because SOME people give their shy JubJub a Reptillior, their lazy Skeith a Meekins, their angelic Faerie Ixi a Sludgy, those people are people that need help choosing the right petpet. more>>
Other Stories
Muhahahahaha! FAQ
It adds an excellent effect on the Borovan avatar, appears in comics regularly, and is commonly known as the scheming evil mastermind's laugh.

by apollo_lunar
---
Your Guide To Bilge Dice
Yar, feeling a bit lucky on the pirates side are we? You're up against some mighty matey contestants who have seem to been playing Bilge Dice ever since they enrolled in the pirates life.
---
---
Bart Mint Bart: Part One
"Take the path out of the neighborhood. Go hide for a few days, anywhere you can find. Go by a different name if anyone asks. We will meet you at the money tree in a week..."
---
---
---