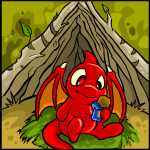 "Take the path out of the neighborhood. Go hide for a few days, anywhere you can find. Go by a different name if anyone asks. We will meet you at the money tree in a week..."
by futureshrinksme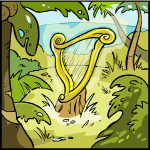 Sthenos, an adventuring Ixi, embarks upon a quest to find the legendary Faerie's Harp. The path will offer more challenges than this explorer might be able to handle!
by tikisplat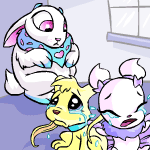 The Return of the Terrible Two: Part One
"15,000 NP?!?!?" Holly exclaimed. Sensibly she said, "Tia, there's no way your owner is going to buy you a 15,000 NP dress."
by bqueen6430
Headlines
Caution: Spoilers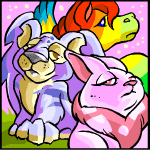 What's that? Oh, I think it's your pet Usul screaming for you to get her another tube of pink lipstick. "But that's the seventh tube this week!" you think. Oh, and what's that? It's your Uni demanding the finest gourmet food. But you don't have enough Neopoints! It's always tough to have spoiled pets, especially if you don't have more then about 200,000 Neopoints... more>>
Other Stories
---
No Ordinary Egg
"Abandoned? It's an egg!" Trini exclaimed. "How do you abandon an egg?"
---
Muhahahahaha! FAQ
It adds an excellent effect on the Borovan avatar, appears in comics regularly, and is commonly known as the scheming evil mastermind's laugh.

by apollo_lunar
---
Your Guide To Bilge Dice
Yar, feeling a bit lucky on the pirates side are we? You're up against some mighty matey contestants who have seem to been playing Bilge Dice ever since they enrolled in the pirates life.
---
---
---