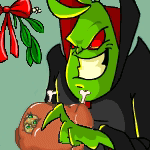 Christmas with Dr. Sloth: Part One
A figure stood there, in the shadows of the snow-filled night. Large, fluffy flakes swirled in a tornado about his face, so it was hard to see his features. The long black coat he wore rippled in the cold wind.
by meggiemufin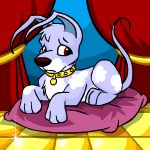 "Boy... I'm glad I'm not them! I can't even believe they would ask for help! Yeah right, like I'm going to help and get my paws all dirty!"
by softcouch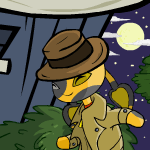 "I'm Clyde the Aisha Thief! I stole that gem fair and square and now I'm stealing it back!"
by immortalmina
Headlines
"He's Behind You!" by plushieowner - "Unemployed? Look! Jhudora needs you as her new cook!"... more>>


Other Stories
The Christmas Spirit
"She never really knew what Christmas was, though. Rera saw the all the other pets singing carols with their families, and decorating trees, and exchanging gifts."

by drhull
---
Yul's First Christmas
The days until Christmas seemed to take forever to Yul. Everyday the excitement would build as he heard the talk of the pound turn to nothing but Christmas.

by beau_lis
---
---
---
---
---