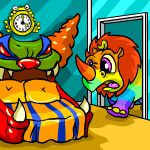 A Visit From Aunt Tule
SeaZ0ne jumped when she saw what it was. It was a big bed -- at least she thought it was a bed.
by charmedhorses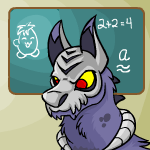 Clumsilily's Math Nightmare
Bakhet kept scribbling on the board and drawling on about 2 x 2 = 4 and other boring equations that Clumsilily didn't care about.
by lndustrious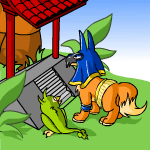 Codestone Hunters: See the Zei
The Lupe smiled, reaching out to give him the Codestone. He reached out for it with a wing, as a Zei Codestone appeared before him. He tried to reach for that as well, but somehow he could not…
by lost_desert_fan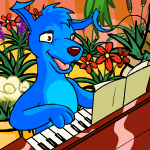 In The Spotlight
You could tell that Glasserine was very serious about her playing; she locked her eyes on the bundle of notes on the single piece of paper which held a masterpiece.
by one_two_three456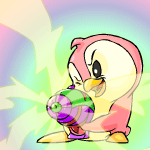 Showdown with Boochi
"I… I'm a baby?" she whispered, stumbling back in disbelief. Then, she broke out in baby's tears. "WAAAAAAAAA!"
by ridergirl333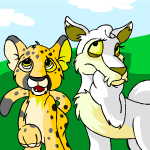 Sometimes Dreams Do Come True…
The cabins existed no longer, and were merely a pile of scrap wood in the dumpster. Each pair of Neopets had their own room. Everybody was delighted. Well, almost everybody.
by quidditch_ash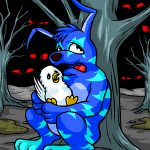 The High Lady
"Oh Hedwig… I think this is really bad," the Gelert cried out as Hedwig sunk further within his paws.
by laurensama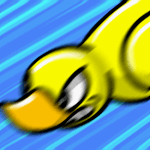 The Stolen Battle Duck Crisis
"Oh man, I knew I forgot something at home. I really don't want to wait until my owner gets home. Then she will know what I've done!"
by chia_lover01
Headlines
Where To Vacation? It's No Mystery!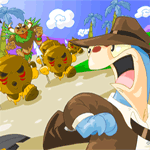 After a loooong walk around the beach, I find myself here in this tiny shop, poking sardplants. Are those things safe to eat? Anyway, this island is huge! Walking all the way around it was no easy task. But at last, I'm back to where I started. The reason for this hike? To make a guide on the best adventure spots in all of Neopia, of course!... more>>
Other Stories
---
A Guide to Winning Trophies #9
So, are you ready to win some trophies? This week will be on Dubloon Disaster, Extreme Herder, Maths Nightmare, and Cheeseroller.
---
Katanya: Part One
Whisper had left plenty of food and toys for Vai and her younger Lupe brother Keagn, but even a new golden bike and archery set wouldn't help to stem Vai's misery.

by amysaisha101
---
---
---
---