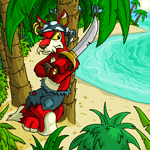 A Tale of Brazen Ice: Part One
"Aye, Cap'n, if it's the color of me money ye wants, then here's the color of me money." He reached into his pocket and pulled out a one coin dubloon.
by harpytimber5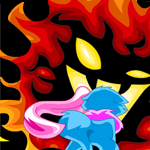 That's funny, he thought. I could have sworn that I heard the noise coming from there…
by bluescorchio104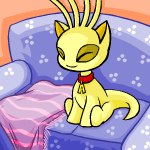 Whisper had left plenty of food and toys for Vai and her younger Lupe brother Keagn, but even a new golden bike and archery set wouldn't help to stem Vai's misery.
by amysaisha101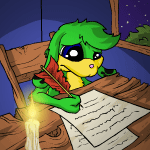 For Dayon, no poem was good enough -- he was a perfectionist, and wouldn't rest until his latest haiku was finished. Writing was his only relief, and it eased his pain.
by arden_starr
Headlines
Level of Competition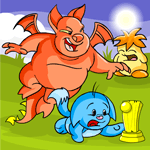 It seems like everything in Neopia is a competition nowadays. Just click on Pet Central and you'll know what I'm talking about. There's Pet Spotlight, Site Spotlight, Petpet Spotlight, Neoadventure Spotlight, Neohome Spotlight, Caption Contest, Story Telling Contest, Beauty Contest, Pictures, Book Award, PPL, Gourmet Club and Gallery Spotlight are mentioned. There are also countless trophies to be won, including the two newest: stamps and avatars... more>>
Other Stories
---
---
---
A Guide to Winning Trophies #9
So, are you ready to win some trophies? This week will be on Dubloon Disaster, Extreme Herder, Maths Nightmare, and Cheeseroller.
---
---
---