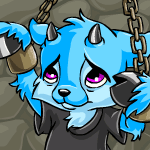 All The Colours: Part Eleven
The Pirate Kyrii introduced herself as a friend of Immacolata's. She had a ship, quite a sizeable ship, might I add, and allowed us to leave our hang gliders there while we planned our underwater escapade.
by hot_pink_lizard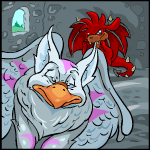 Dark Flame: Part Eleven
"She's right," I said out loud, "I can't do anything right. Why am I the Essence? A miserable little girl that can't even care for her own pets. I don't deserve them."
by child_dragon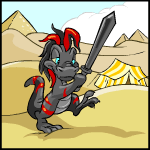 Deathwoven: Part Five
Whisp stared at his retreating figure for a second before kicking the doors in rage. They gave a pleasant banging sound, but nothing more.
by catlady87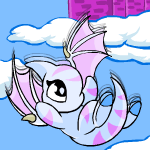 Dropped from the Skies: Part Three
They split up, each searching a different part of the coastline. Wings furiously flapped and feet flew over the ground as they examined every last bit of sand and water...
by furbyfun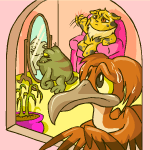 Friendship and Fudge: Part Four
"B-b-but... that's not FAIR!" she sputtered. "Meran can't fight the Snowager!"
by stoneman3x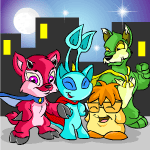 Jay and the Super Authors Strike Back: Part Three
"How can we get to a place that doesn't exist?" Rosie grumbled for the 3,496th time. "It's impossible!"
by erika_idle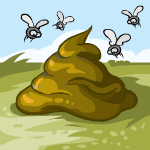 Legend of Smellyworld: Part Seven
Sloth looked a little speechless, but said, "Once the evil locks into your magic it should return."
by y_lime_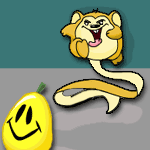 Never Play Meerca Chase With a Lupe: Part Eleven
"Hello? Is there really nobody here, or are you testing me to see if I'm really not home?" I called out.
by stoneman3x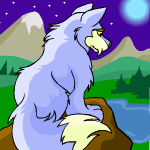 Once in a Blue Moon: Part Two
"Oh my... what should I do?" she whimpered to herself. She knew if she left him, he might get worse, but he desperately needed urgent care, that she knew.
by tolkienlordofthering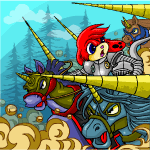 The Lady Knights: Part Four
"We're going to stop them. I don't care how, but we will stop them," said Nighthawk.
by nighthawk_moonshadow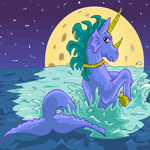 The Legend of Harquin: Part Two
Tirra pondered as she rolled over in the soft vegetation, feeling the supple blades dance with her movement and then settle around her again, cradling her. It had all been so real... it had been like actually being there.
by shelleylow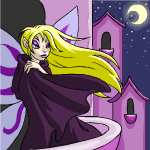 The Lost Queen: Part Seven
Something gripped at Fenella's heart almost instantly, causing her every ounce of willpower to not cry out in pain. Was it the shadow's doing? And where… where was it?
by laurensama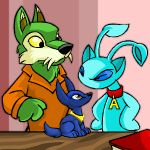 The Lupe Who Didn't Hunt Chias: Part Two
The Chia kept giving me nervous glances. Then it hit me. This has to do with Lupes and Chias, I thought, remembering what Night_Sky had said to me.
by monstermaniac184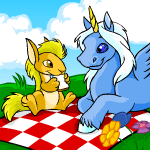 The Power of Friendship: Part Four
Cheriche burst into tears. She knew it was her fault. Lynella wouldn't have gone if she had tried to stop her.
by futureshrinksme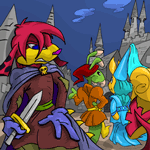 The Zafara Assassin 4: Darkness and Light -- Part Three
I took the last few steps to the doors of the tavern, and then with a deep breath, I walked inside.
by meratocat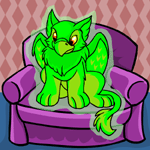 Wings of Fire: Part Five
The old grey Eyrie had been in the cave when the CryztalFury arrived. His mindless minions, hooded and cloaked in black, had hidden in dark corners of the large cave.
by frostcrystal