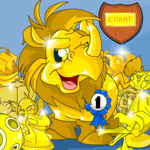 A Guide to Winning Trophies #8Are you having trouble getting trophies? Well this guide can help you improve your game scores. This week's article is on Evil Fuzzles from Beyond the Stars, Usuki Frenzy, Faerie Cloud Racers, and Chia Bomber.

by solidus_snake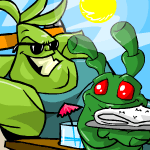 Carry on, Doctor Sloth!Calm down, there's enough Sloth for everyone. I usually don't believe in trequels but I believe it is my duty to please the fans.

by plushieowner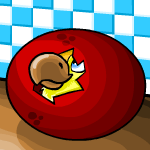 Create A Pet? Adopt A Pet? -- How?Feeling lonely? Why don't you get a Neopet? The first step to get a Neopet is to choose whether to create a pet, or adopt a pet.

by newyear9303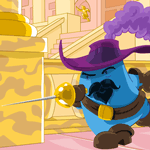 Lifestyles of the Affluent and Illustrious: Sir Fufon LuiThis week, we will be visiting the home of that memorable swordschia, Sir Fufon Lui.

by taffychic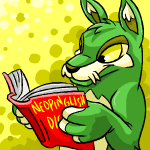 Son of Your Neopinglish DictionaryItem Box: A place where you can keep your 100 Dubloon coins so that the Pant Devil can find them more easily.

by stoneman3x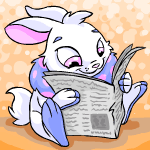 The Classified Ads
Here you go: an entire section devoted to some made-up ads promoting things that don't exist. Wow, what is Neopia coming to?
by tennmagpie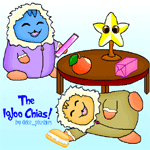 The Interview with the Igloo Chias"Oh yes, we do still intend to move. But as you can see, our garage sale is a huge success and we haven't sold all our stuff yet."

by deke_plushies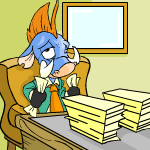 The Neopian EconomyNeopoints; the ultimate currency of the game of Neopets. We simply cannot live without it, yet it's ever changing, always elusive, and above all, it is the main driving force of the Neopian economy.

by tsunamidestroyer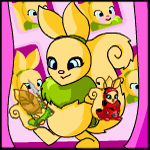 Usuki Frenzy MadnessIt's a pretty popular game. By approximately 8:00am NST, there have been 19,000 plays.

by yami_no_hikari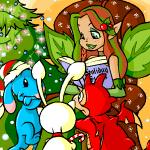 You Better Watch Out, You Better Not Pout….Well, Halloween is over and that means has Bruces are testing their ice skating skills, and Usuls are gathering fruit. Christmas is closer then you think.

by wizardgurl16
Headlines
Sand Trap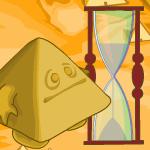 This week's issue is brought to you by: Sutek's Tomb
Other Stories
---
Codestone Hunters: Beginnings
"I wonder if the Techo Master lets younger pets train… maybe I can pull a few strings so that this little guy can defend himself."
---
---
---
---
---