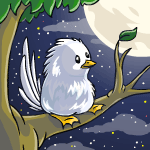 Can't Afford It? Improvise!I'll include tips for making your own paintbrushes, and hidden tower items, too.

by cebu_that_meows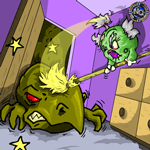 How To Exorcise Your Neopian Times Rejection Demon: Part OneI want to get published in the Neopian Times because...

by stoneman3x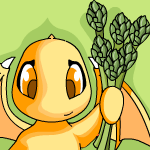 How to Recognise the NeopianAll sorts of people roam Neopia, they cram the chatboards, colouring pages, game rooms and market stalls.

by hc_slug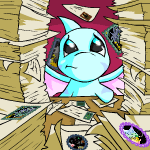 Is There Enough Roxy In Your Diet?The fun loving and advice offering Striped Shoyru adds another installment to her series of articles to help make the world of Neopia a better place one step at a time.

by roxycaligirl101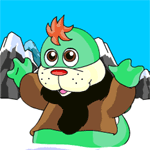 Lifestyles of the Affluent and Illustrious: The CliffhangerToday we have been invited into the home of the famous host of the Cliffhanger game, a daring Tuskaninny who puts himself in peril several times a day...

by tanela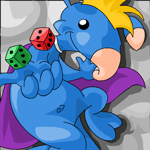 Luck No FurtherWell don't worry people; I'm here! Here's some tips and tricks for Neopia's less appreciated games.

by too_kule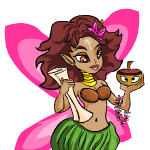 Politeness at the Trading PostHere I'll list not only my mistakes, but many others and how to improve what you have been doing in the past, and how you can definitely win that golden opportunity.

by _cherryblossom_40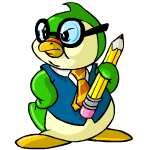 Signatures and Killer Attack SquirrelsWith some help from the kind people in the help chat I was able to gather up enough information to put together this very special (and very rare) child_dragon report on chat board signatures.

by child_dragon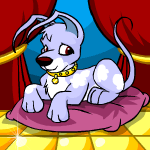 The Neopian Neolodge GuideSo, you need a place for them to stay, right? Well then the only place in Neopia, that offers a range from the lowly class, 1 star rating motels to the exquisite, cozy rooms of the luxury 5 star rating hotels, is the Neolodge.

by ziesolles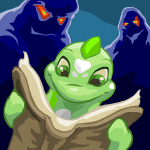 The Official Rehabilitation Guide For Evil-DoersThe point is, this guide is for the rehabilitation of evil-doers. Now, this ain't going to easy. It ain't going to be pretty.

by bluescorchio104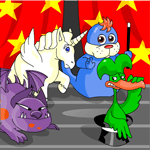 Wubba's 'Beginners Guide to RolePlaying: Part TwoWhat kind of fun would a roleplay be if you had no setting? No scenery?

by wubba_tha_lop_minion
Headlines
On A Roll!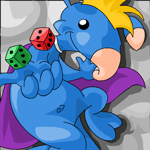 It's an abomination. It's a malfeasance. It's... a really, really bad thing. I'm talking about the Top Games. Week after week, you see the same games...You never see the classics there, the games that defined the era when prehistoric beats roamed Neopia--also known as now. I'm talking about the Guess the Cards, the Dice-A-Roos and the Kacheek Seeks of the bunch...more>>
Other Stories
To Judge a Book
"You're not going anywhere until I tell you about this really ugly mutant I saw in the bathroom!"
---
---
Drake: Part One
"Orphans are not permitted inside the castle, unless taken in by a servant, noble, or the king," I recited softly.
---
Friendship and Fudge: Part One
"Dumas, he's not coming..." said Squisito, staring at the brown Lenny through the courtesy of her mirror. "Close the blinds -- the heat's getting in. The humidity is going to wreck my hair."
---
---
---