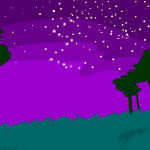 Cassie's Constellation
"Now, now, Peachbud, if Emelia wants a star story I figure it's best she gets a star story," Grandma Tonu said simply. "And I believe I have a good one."
by simone12000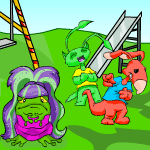 Cold Nights in the Usuki House of Horror
When the pound assistant came and took me out to meet my new owner, I was ecstatic. For the first time in my life, I thought I might have found someone who didn't hold a grudge against Grarrls...
by picklegirl100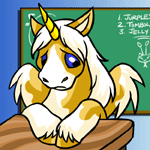 Loved
"I need to know… if you could tell me… what is it like to be loved?"
by skier_chic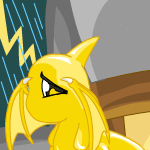 Memory
Shiru started to worry. His family was out in the storm, and he was alone. He sat on the sofa, trying not to think about what could happen, but the harder he tried not to think about it, the more the thoughts crept in.
by coalfire_nightdragon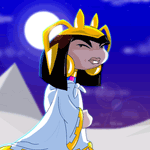 Not Forever, Just For Now
Sankara dabbed at the corners of her eyes, where tears had begun to gather. "You told me, that if things went as they were supposed to, I would never get hurt."
by gabhriel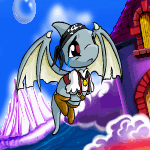 Seaveil: Waves of Flight
Seaveil lived in a place called Nuage, located at the peak of Faerieland. Practically every Neopet there was painted or born a graceful colour, including Faerie and Cloud.
by adoriblelapin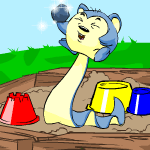 Tales From the Campfire: Almost Famous
Miranda had always wanted to be famous. It was her dream, her goal, it was her everything.
by covergirl_tanemura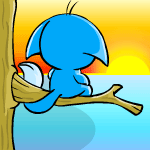 The Other Side of Neopia
"Well," he started, a bit nervous, "I've always wondered what's on the other side of those mountains and on the other side of the sea," he said pointing to the places.
by violinoutoftune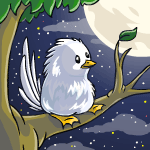 The Weewoo of White
"Wee woo?" I asked. My cry echoed around the rocks, its lonely refrain bouncing back at me. I huddled down. I was sick of being alone.
by oily106
Treasure Hunters
"Guys! I think I found something!" Gatling reported. He pulled a bottle out of the water. He opened it up and retrieved a piece of paper from inside. "Whoa... I think it's a... treasure map!"
by bludragn3
Headlines
Smashing Success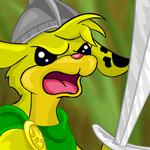 You can hone your Faerie Abilities until you've bought so many bottles of the buggers Balthazar and you sit under coconut trees mildly remarking about nothing important, just like two good friends. You can get great weapons that rival any Battledome master's set, and you can pump up your little Petpet till they have muscles in places you didn't know they had. But all of this is nothing without... more>>
Other Stories
---
---
The Lost Queen: Part One
"It really is a difficult job, I will not deny it," she spoke to no one but the wind, "but I never would give up this position for all the Neopoints in the world.

by laurensama
---
---
---
---