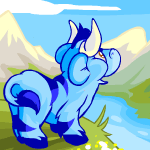 A Field of Understanding
Pri has to watch her best friend, Berrik destory the thing that means most to her. Will she fess up her feelings or sit in silence? Will she survive the grounding of her father?
by roxycaligirl101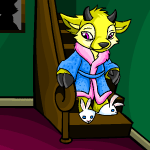 An Ixi's Wish
"I've got to help. Somehow, I've just got to! From now on no more fun for me, I've got to help Squinkygyrl get enough Neopoints so that we can have a house and... and be a happy family."
by squinkygyrl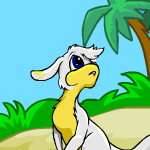 Fallen: Flight
What is there more to say, really, after the adventure ends?
by oily106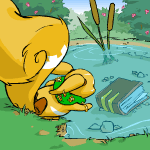 Forever Miyuko: The Magical Tome
Miyuko peered into the depths of the crystal clear water and saw an ancient-looking tome trimmed in bands of gold leaf lying at the bottom of the pond...
by unique377
Friendship, My Foot
When Mandelini has a trick played on her by some of her best friends, she learns that those who say that they are your friends may not be completely loyal.
by kitties_kitties40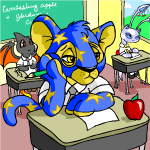 Neoschool Nightmare
I climbed into bed, not wanting to think about the next day and what horrors would await me.
by freezeflames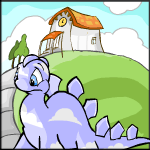 Perfect or Not
She had felt pressure… pressure to be perfect.
by avajoseph724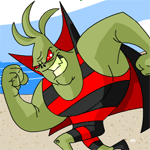 The Great Sloth's Vacation
"Yup! We're going to the Mystery Island Beach opening."
by covergirl_tanemura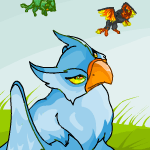 The Magical Hat
"Tomorrow is going to be a great event for Neopia's history. All of the pets that can fly -- that is Pteris, Eyries, Korbats and the like -- have the chance to prove themselves against everyone else..."
by arden_starr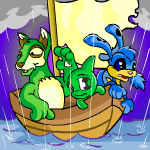 Under Pressure
"I don't know why, but no wind seems to be hitting our sail."
by bludragn3