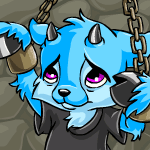 All The Colours: Part Three
"There was once a great weapon, it's name now unknown, that was crafted in the midst of the great Faerie Wars..."
by hot_pink_lizard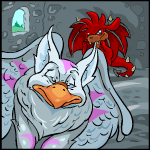 Dark Flame: Part Three
"I mean, maybe that crash was supposed to happen. So I'd learn what I'm supposed to do with my magic."
by child_dragon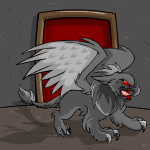 Dawn of Darkness: Part Two
Sirasine snorted. "We don't even know him! We probably never did!"
by supergirl309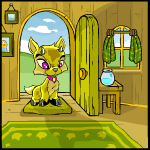 Eleanor's Gift:Part Two
"She's okay staying here isn't she?" I asked anxiously. "When I found her, she was singing. Oh Mum, she sure can sing, she has a gift. She told me she ran away from her owner."
by arden_starr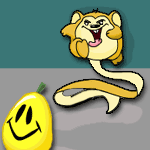 Never Play Meerca Chase With a Lupe: Part Three
"Sir," the Kacheek said in a loud, firm tone, "I must insist that you leave the arena at once! You are not authorized to be here!"
by stoneman3x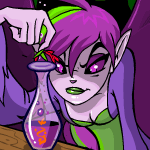 Small Spell, Big Trouble: Part Three
"It's the entrance to the castle all right. And you know, it's kind of smart, how she set this up. I mean, if the portal's in the floor, won't you fall through the ceiling?"
by sirsquire01
The Adventures of Lisha and Jeran: This Strange Place Called Home -- Part Four
Hillary burst through the NeoHome door, sobbing. "They took Lisha, Jeran! Why didn't you save her? Why didn't you help… some way?"
by ridergirl333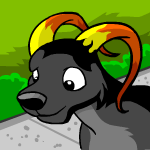 The Missing Gelert: Part Fourteen
It had been two days since the defeat of Stanto at the castle and now, the trio stood at the edge of Tetra's old village
by buddy33774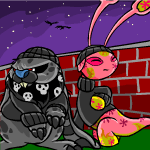 Thief's Neopet: Part Six
The figures revealed a large number of pets. There was a Kougra, a Gelert, a Chia, and a Shoyru. Tracy scanned through the bunch, and spotted a depressed mutant Cybunny at the side.
by adoriblelapin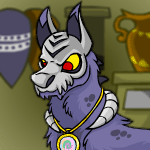 Thief: Part Six
He was about to get up when he felt the beast's hot breath breathing on him. He saw Canis Lupus raising his paw to strike again...
by _joleveeflareporeon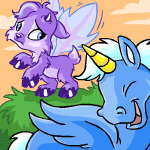 To Fly When You Can't: Part Two
"Of course I like you all, Boomernag… I mean Boomerang, it's just that… well I don't like Queenie that much."
by worldcool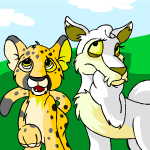 Toshiba's Quest: Part Two
"But what about the other poor Neopets… what do they do here? I want to help them as well…"
by inkdroplets