Of Speckles and Stars: Part One
We flew alongside the trail, always being careful not to fly into it, for hours, and finally it pointed back towards the ground...
by furbyfun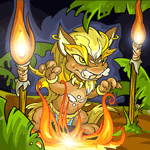 The Legend of the Island Mystic: Part One
Usually, Vin would do just about anything just to shuffle so he could show off his shuffling skills. The game began first with Go Koi. Vin started to shiver uncontrollably...
by chulien9922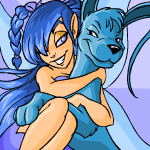 The Wings of a Faerie: Part One
But the oddest thing about this young Faerie was not her frame, nor her face, but her wings.
by laurensama
Headlines
A Face in the Crowd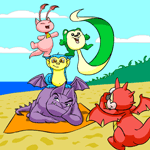 According to Neopets, there are over 60 Millions users and just over 90 million Neopets. The most popular pet is the Shoyru -- 7.59% of us have one and the least popular is the Krawk -- out of 60 million, only 1,735 of us will have one. In total, the 'average' Neopian will have 1.491 pets. But is that right?... more>>
Other Stories
---
Neoschool Blues
She couldn't stop her mind from wondering what Neoschool would be like. Would she like it? Would it be hard? Would she make friends?

by beau_lis
---
NeoSchool Tips and Quips
Oh the excitement is in the air as pets from all the worlds dash around trying to gain their Neoschool supplies before Neoschool begins...

by beau_lis
---
---
---
---