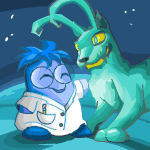 Al vs. Aliens: Part Two
Deegribblepaw froze as he saw a pair of headlights coming up the highway towards them. He nudged his partner, and the two soldiers leapt into the cover of the nearby trees.
by al_the_chia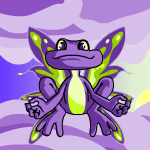 Jhudora's Neopet: Part Five
"So I have Flying NeoFlu," I said, sarcastically. "I hope it flies away."
by opalgirl26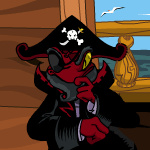 Krawk Island Captives: Part Five
"Arr, mateys... I have brought ye here today for us to celebrate the plank walkin' of these here mateys..."
by squieshie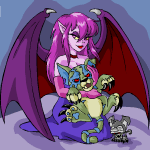 Living In The Shadow 2: The Lost Faerie -- Part Three
"I think you're forgetting something, defeating the shadow Faerie?" Fyora blocked Mikey's exit.
by frostedfalcon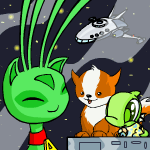 Searching for the Stars: Part Eight
Everything suddenly glowed a blinding white light, slowly turning into the violet colour of the sphere that had just been thrown.
by adoriblelapin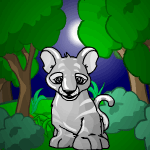 Silver: Part Four
With one voice all the people answered, "Hail, Korrinea, guardian of the jungle!"
by ashberrie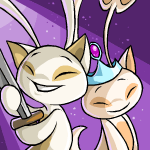 The Aisha Legends: Falling Snow -- Part Three
"I am proud, Fyora-child, but I must leave you now. I have much to oversee. Neopia is in your hands..."
by oily106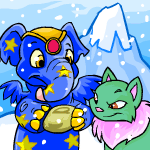 The Codestone's Awakening: Part Four
"I said that we should each have three wishes off of this thing and then I'll hide it until we need it again..."
by apparent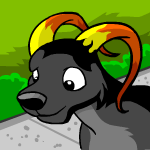 The Missing Gelert: Part Ten
The Acara was no longer sad like he had been on that day. He was just angry, angry all the time.
by buddy33774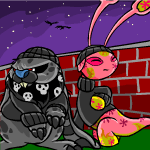 Thief's Neopet: Part Two
Buffy merely lay on the mattress, looking out the window of her room, and sighing, she propped a pillow on her head and thought. She had to look for her, and she would tonight.
by adoriblelapin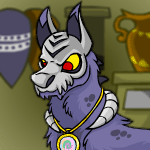 Thief: Part Two
"One of our deep-cover agents working in sector 7-7B has news about the traitor."
by _joleveeflareporeon