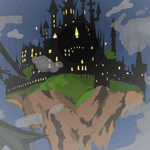 Escape from Darigan Castle: Part One
Out of exhaustion, Fuzz had leaned herself against the rough trunk of a nearby tree. A scaly hand reached from the dark behind Fuzz, closing its grasp around her neck.
by lyonstwinz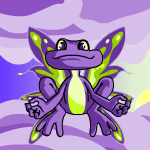 "Your mum's evil," she said, "Fyora knows what she'll do to me -- well, she won't, actually -- and you are her Neopet. She'll turn against you someday... when you find out who she really is..."
by opalgirl26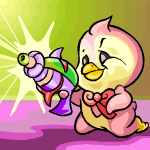 Just a -- Little Problem: Part One
The park was pretty nice; it was a warm summer's day and the sky was dark, stars flittering in the inky black sky. It was then that the screams started.
by stormydreamer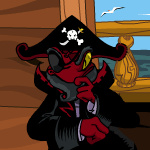 Krawk Island Captives: Part One
"It's a place where... every Neopet can fly, even if they aren't Faeries, and all the food is free. There is also other stuff that's free, like toys, candy, you name it."
by squieshie
Headlines
Don't Look Down!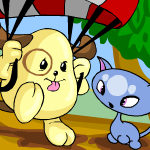 This week's issue is brought to you by: Warf Rescue Team
Other Stories
What Fuzzles Call Revenge
Libby's eyes narrowed at the lifeless stuffed evil Fuzzle in front of her and grinned. "It's just a Fuzzle..."
---
Elorah's Beauty
Elorah, a green Elephante, read and reread the poster. The Neopian Beauty Competition was open for pets to enter. Oh how Elorah wanted to sign up!

by beau_lis
---
Neopians Tell All
Have you ever picked up a piece of half eaten jelly, stared at it, and wondered where it came from?
---
Top Ten Mistakes Beginners Make
We all make mistakes. Buying a cherry stick because you thought it really did grant wishes, or even just feeding a Floud carrots. However, some of the more obvious mistakes NeoPets beginners make can be corrected.
---
---
---