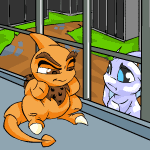 Dragonsky: Part Four
"I think I can help you. Listen, I think your sister was trying to tell you something. It's about the Pyrogust," the Tuskaninny.
by too_kule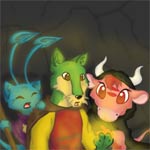 Fates Entwined: Part Six
"But we can't just send away such an important artifact on a childish whim! I tell you, it's madness!"
by geovii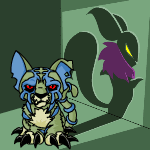 Living In The Shadow: Part Three
"We still need more power!" Illusen screamed as she became weaker from the blast the faeries were sending.
by frostedfalcon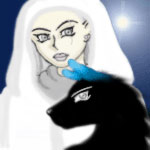 Origins: The Fire Within -- Part Three
King Reyilíci beamed and said quietly to Yakynaza, "Perhaps it is time to dismiss my subjects, Yakynaza. Then perhaps you can come to my chambers for some tea."
by zyranyx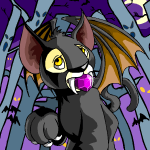 Out of Luck: Part Two
Kyur doesn't know what she's talking about, he thought sourly to himself. She just wants the gem so she can sell it behind my back.
by satushi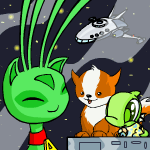 Searching for the Stars: Part Four
"No, no," replied the Wocky. "I'm the one who is rude. You may call me Mrs. Chord. I have many Aisha friends, and to tell you the truth, I've never seen one with so many ear stalks…"
by adoriblelapin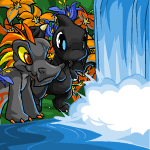 Shoyelien: Village of the Shoyrus -- Part Two
"I know you somehow, and I'm sticking around until I get answers," he said. "It's only a matter of time..."
by lilcyndaquil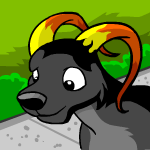 The Missing Gelert: Part Six
"No, you said we needed to go Northwest for three days. So we've already gone north for three days, now we go west."
by buddy33774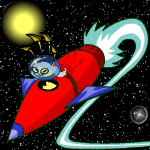 The Return of Aglyco: Part Four
"Look, Magnolia, y'wanna end up like those guards out there?" questioned Sys-op.
by peachifruit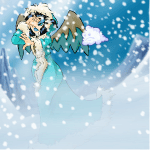 The Snow Faerie Files: Part Three
"We have to keep in touch," Taelia said determinedly. "I'll send you my address once I settle down. But I really should go now before Fyora gets mad at me even more."
by nightflame46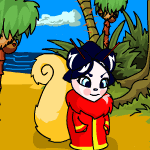 The Unusual Usul From the Far East: Part Two
However, just when Deep-sea finished reciting one of his new poems to Miyuko, a paw banged down hard on the table.
by unique377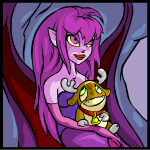 Truth of Faeries: Part Seven
"I'm afraid you don't understand," I said, adding the Aisha's name to the end of my sentence. "I've just had the pleasure of meeting a friend of yours. A certain Night Faerie by the name of…"
by shimmering_aurora
Headlines
"Balthazar is a Rotten Baby-Sitter" by fatesprite - "I was hoping that you guys could just play with the petpets and not, you know, terrorize him... more>>
Other Stories
What Fuzzles Call Revenge
Libby's eyes narrowed at the lifeless stuffed evil Fuzzle in front of her and grinned. "It's just a Fuzzle..."
---
Elorah's Beauty
Elorah, a green Elephante, read and reread the poster. The Neopian Beauty Competition was open for pets to enter. Oh how Elorah wanted to sign up!

by beau_lis
---
Neopians Tell All
Have you ever picked up a piece of half eaten jelly, stared at it, and wondered where it came from?
---
Top Ten Mistakes Beginners Make
We all make mistakes. Buying a cherry stick because you thought it really did grant wishes, or even just feeding a Floud carrots. However, some of the more obvious mistakes NeoPets beginners make can be corrected.
---
---
---