Editorial
I'm afraid there isn't an editorial this week as my computer decided to die taking with it all the editorial questions. I will try to answer more than usual next week to make up for it :)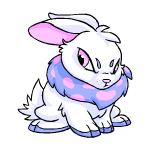 Naughty, bad computer!
---
Need more help?
If you have a question that you think should be answered here, e-mail it to editor@neopets.com. The most common/bizarre questions will appear here next week.
Quote of the Week
"Technically, nothing is impossible, and one can always achieve something they wish to."
Great stories!
---
---
---
---
Pirate Psychiatry
"It seems you have -- please excuse me if I'm incorrect -- a problem with strong hallucinations and dreams at home, correct?"

by apparent
---