Editorial
I'm afraid there isn't an editorial this week as my computer decided to die taking with it all the editorial questions. I will try to answer more than usual next week to make up for it :)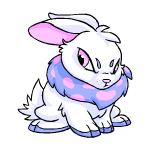 Naughty, bad computer!
---
Need more help?
If you have a question that you think should be answered here, e-mail it to editor@neopets.com. The most common/bizarre questions will appear here next week.
Quote of the Week
"Technically, nothing is impossible, and one can always achieve something they wish to."
Great stories!
Living the Natural Life
Tired of owners jabbing you in the arm to rid them of Neomites? Sick of donning thick, nerdy goggles, which look like blowtorch safety gear?
---
---
---
---
---