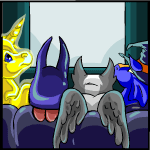 Baby Pet Theatre, Year Six
It was then that I turned to directing a cartoon series based on my pets. The reviews from my household were rather… shall we say… interesting. Let me tell you what happened...
by scriptfox

Blissfully Ever After
"Why did I agree to this? We have been walking for days now and still have not reached the end. That is why this is called the Endless Plains..."
by shimmering_aurora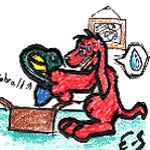 Brandon's Enlightenment
Unlike everyone else that he lived with, Brandon was awfully shy and often spent most of his time by himself. To top it off, his appearance was not similar to the kind found on almost any Gelert in Neopia...
by apparent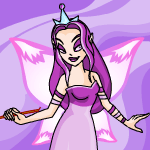 Fallen: Fyora
"I can help you with your questions about the one you call Angel..."
by oily106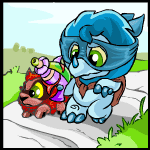 GoldenRhino the Stuper Neopian Times Editor
"Yes, it is a good day!" GoldenRhino snapped in response to his Petpet's contemptuous laughter...
by too_kule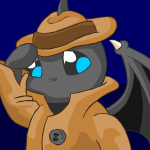 It Came From The Fridge
"Brussel sprouts!?" he shouted indignantly, causing Blue to fall of the counter in surprise. "I paid 15 Neopoints for brussel sprouts!?"...
by 2hot4u181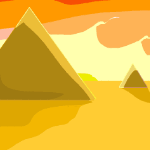 Necromancy Black
"Well, like any pyramid, there are some hidden traps to prevent grave robbing..."
by bludragn3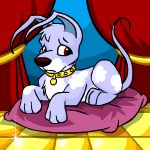 Only Pet
Achilles rested his head on his paws. "I could sure use a vacation..."
by tdyans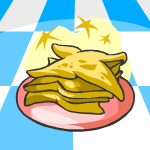 Pancake Panic
"The first annual Pancake Culinary Contest," the Eyrie recited from his memory, "taking place today in Neopia Central. Oh, I can hardly contain myself..."
by terrabondayle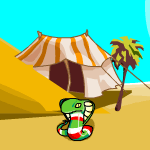 The Cobrall Charmer
You have the gift -- as I do...
by oily106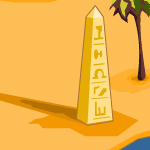 The Curse of Coltzan
"Can we go visit Coltzan's Shrine today, Ginger?" asked Jenniola my Faerie Ixi one morning...
by ginger23456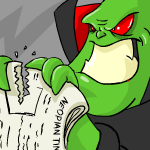 The Lateness of the Times: The Big 1-0-0 and Sloth's Return
"The 100th Issue of the Neopian Times! They may have stopped me with Issue 50, but they will not this time!"...
by lost_desert_fan
Headlines
There's Not Another One Like Her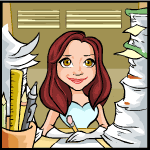 Recently, I had the opportunity to visit with Ms. Snowflake for an exclusive interview. It was an exciting time full of wonder. It was also an eye opening experience into her world, where we see just how much dedication she has to fellow Neopians... more>>
Other Stories
Coping With Writer's Block
I believe the scariest and hardest ordeal in writing is just staring at a blank page of notebook paper and knowing that, no matter what approach you use, you just can't think of anything to write.

by yukinarei
---
---
---
Ezanna in Charge: Part One
"I'm going to be the most responsible Krawk in all of Neopia! Not one thing is going to go wrong while I'M in charge, I'll make sure of it."

by battlesunn
---
---
---