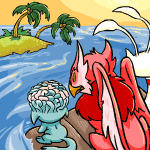 A Great Journey: Part Two
"I can see for miles and miles, but all I see is sea," cracked Jon, laughing hysterically.
by erika_idle
Abaddon's Dreams: A Pilgrimage to Another Neopia -- Part Five
"Foolish pirates! How dare you, try and steal from here! Jubei's lair!"
by evil__sakura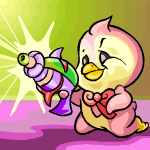 Boochi's Reversal: Part Two
That Boochi was going to pay, big time...
by apparent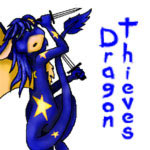 Dragon Thieves: Assassin Integrity -- Part Four
I sighed and walked over to the window. Beneath us I could see the human and the Zafara walking off down the street, a bucket load of secrets between them.
by child_dragon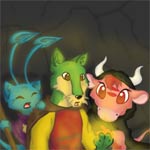 Fates Entwined: Part Three
Hundreds of miles apart, in two different palaces in two different worlds, twin Lupe cubs threw up their paws in frustration. Surrounded by confused onlookers, they howled as one: "What is my destiny?"
by taffychic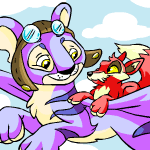 Somebody's Waiting to Take You Home: Part Three
Jem climbed shakily to her feet, feeling slightly dazed and angry. As she got up slowly, the ground seemed to drop from beneath her...
by missjessiegirl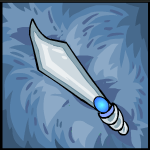 Steelfeather: Part Two
"Oh, yes, my revenge shall be quite thorough." And with that, he put Steelfeather into his pouch and set off for Carissi's home, unaware that his victims were headed there as well.
by ieva_kasku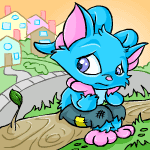 The Lost Acara: Part Five
"I... I'm really sorry," she said simply, not in a way that wasn't sorry, but in a state of disbelief, as though she was only dreaming Sicho was on her doorstep.
by smileyface12_5690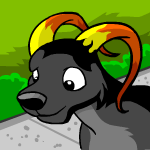 The Missing Gelert: Part Three
"You must be nuts!" Tetra exclaimed finally. "There's no way we can climb that! It must be at least two, three hundred feet to the top. It can't be done."
by buddy33774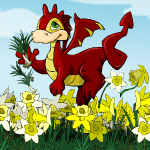 The Reality of Dreams: Part Fourteen
"I told you before," the man in gray continued, walking towards us, "that sometimes you just have to run. Fighting the inevitable isn't worth your life. I never thought you'd be such a slow learner..."
by sabreur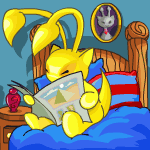 The Student Journals 3: Deceit of Desperation -- Part: Four
The circle of friendship had finally broken. It lay, torn right down the middle. Indigo, Dante and Daywalker glared at me from their side. I returned the glare.
by ridergirl333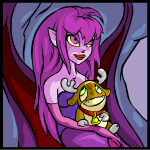 Truth of Faeries: Part Four
My heart skipped a beat. How had she guessed that I hadn't gone? Why didn't I think to ask Shimmer about her visit with Taelia beforehand?
by shimmering_aurora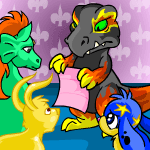 Unwanted Attention: Part Two
Achilles had a disgusted expression on his face that almost matched Shelly's. "Did either of you see a rather frightening owner and her equally terrifying Faerie Acara?"
by shelleylow
Headlines
Our top stories this week include Quiguki dolls, the arrival of Neopian Blogs, the celebration of Kiko Day, and the unveiling of the Meridell Rubbish Dump. Read up on the latest headlines here.
Other Stories
Baby Pet Theatre, Year Six
It was then that I turned to directing a cartoon series based on my pets. The reviews from my household were rather… shall we say… interesting. Let me tell you what happened...

by scriptfox
---
Blissfully Ever After
"Why did I agree to this? We have been walking for days now and still have not reached the end. That is why this is called the Endless Plains..."
---
Coping With Writer's Block
I believe the scariest and hardest ordeal in writing is just staring at a blank page of notebook paper and knowing that, no matter what approach you use, you just can't think of anything to write.

by yukinarei
---
---
---
---