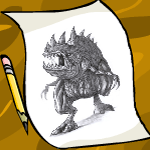 Alumrylin and the Monoceraptor
Once he had finished his snack, Lumry began to walk home. As he walked, he passed the Rainbow Pool. His picture flew out of his carryon, which had been carelessly left open.
by shoyru_lover91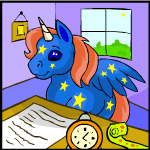 BabyGlorie's Birthday Bash
"Happy Birthday to me!" I said, blowing on my birthday blower again. "I'm three years old, today!"
by puffkins2000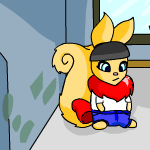 BlossomTailz' Amazing Change
"Did you just call me MISS???"
by ginger23456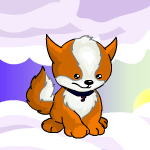 Jhudora's Doglefox
"Ugh... Star, where are we?" Maybelles said as she woke up. As soon as she saw Maelstra, she shrieked.
by cuttie_pie1991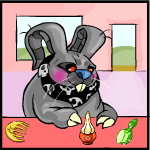 Makeup and Manicures
"Why aren't you more feminine like a lot of the other female Cybunnies? Just strikes me as odd..."
by laurensama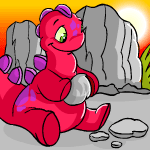 Tahlix's Great Petpet Search
Tahlix often times got very lonely. He longed for a petpet of his own.
by onda_bianca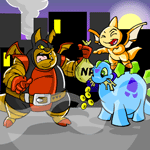 The Misadventure of Captain Glutton
"So, you want to be a Defender, eh? What sets you apart from everyone else?" Brexis inquired.
by too_kule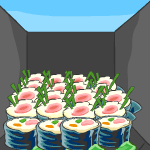 The Search for Sushi
"Oh, foolish Crokabek!" Devlin said in an exasperated tone. "Now no one will get any of that rice. So much for food variety."
by terrabondayle
The Shyest JubJub
"I wish I could be like those heroes," Addison sighed to himself. "Then I would be with the other pets playing."
by beau_lis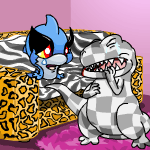 You Don't Know What You've Got 'Till It's Gone
"Neomessage for Grien the checkered Grarrl, from owner!" the Lenny squawked accurately.
by drhull
Headlines
Beggar's Banquet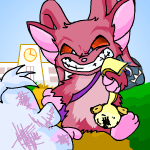 The basic definition for the Gimmies is a disease in which a person covets an item he or she doesn't have, and will usually constantly beg someone else for that particular item, such as an expensive paint brush... more>>
Other Stories
---
---
---
---
---
---