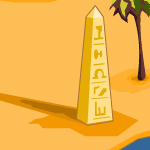 A Broken Shrine Isn't Worth a Pile of Beans
This didn't make Tya feel any better. All that day she sat at the window of her little hut watching the sun go down...
by cutelilfox13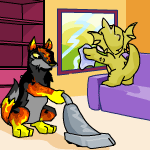 A Hard Earned Neopoint
"It's a long story," I replied.
by hivenperious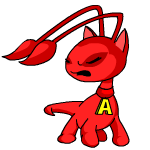 Agent Magnolia
"Sys-op." Magnolia stared down at her pink Kadoatie, who was presently snoozing on her desk. "Sys-op, wake up..."
by peachifruit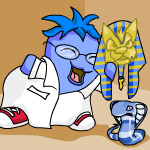 Al's Brother's Friend's Revenge!
"This mask is not actually the Mask of Coltzan, but it is a specialised booby-trap for my dear brother..."
by al_the_chia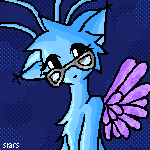 Beauty Queen
The picture was... well, it was me, but it seemed like everything had been rearranged a little to give a more pleasing effect.
by starsintheskies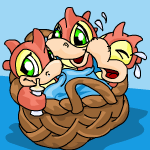 Circus Scorchio
The baby Scorchios hid behind their mother and peeked only their eyes out in fear.
by gryphonsong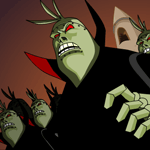 Excerpts from Dr. Sloth's Webjournal
I just signed up for one of these things, 'webjournal.' Sounds intriguing, even I must admit...
by pseudo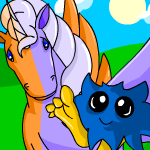 I Talk to Fuzzles!
"So, you didn't talk to me before because you're not a talkative person?"
by battlesunn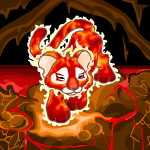 If Only to Touch Snow
My name is Fire paw, and I am a Kougra like no other. My coat burns with a hot fire that is unbearable to the touch.
by meratocat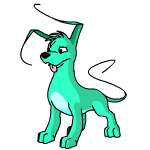 Out of the Gelert
"I hope we get an Anubis; I'd love to breed them!"
by cinamon_meal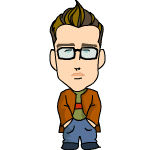 Starlight Crush
She had a life-sized poster of him on her wall, which she sighed dreamily at from the moment she woke up...
by bloodyawfulpoet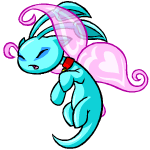 The Scented Letter
Later that night, I watched Tazzmar burn my letter outside near Neopia Central.
by novalaen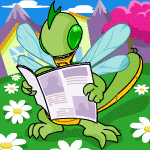 The Search for Unique
Wow! Someone actually read the NT auto-reply...
by amyli_emitar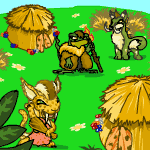 "Happy" Summer Camp
"This does not bode well, as you like to say. Or in my lingo, not looking good, chum."
by arisonisa