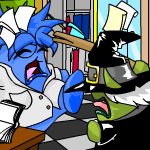 Al's Letter
The letter landed quietly on a patch of ice. There it sat, gum-side up, as though a pink house on a big, golden lawn, resting on an icy island with a sea of running, sludgy water around it.
by al_the_chia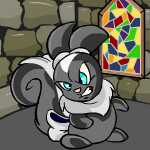 Best Pals; Not!
Just as she was reaching the stained-glass window, that purple Acara suddenly jabbed one paw out, blocking Flowal's pathway. The Usul did not see it, and she went flying into the air...
by chocolateisamust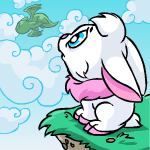 Eylora's Freedom
Eylora was but a tiny Baby Cybunny, but had always dreamed of one thing; she wished that she could fly.
by ginger23456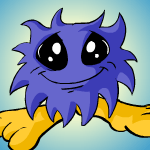 It Lives
A fire lit in Ketalle's eyes, Zaner noticed and became confused. Then she understood, Ketalle thought she wasn't really standing in front of her, and instantly she became upset.
by lolabel9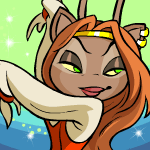 Lisha and the Court Dancer
"That wretched enchantress? That gypsy sorceress, spat out by a traveling caravan? That traitorous worm, her loyalty sold to the highest bidder?"
by ridergirl333
Love's Betrayal
"Grandmama," Morwen said in her angelic voice, interrupting my daydreams, and agilely hopped over the windowsill and into my lap with a soft thump. "Is it time for another story?"
by christinetran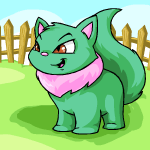 Moyshiori's Surprise
"What are we gonna do for Easter?! Huh? What are we gonna do?"
by cloudlesssky63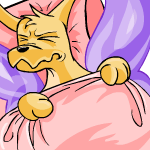 Of Many Faces
"Well, good night. I'm going to bed. We have a long day tomorrow. You need to be in perfect form for the Beauty Contest. Try to get some sleep. I love you, dear."
by shimmering_aurora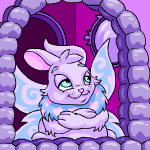 Princess
"Mommy!" Marisa was jolted from her daydreaming. Princess looked at her from across the table with a greedy light in her eyes. "Did you know there is a new paint brush out?"
by new_imisha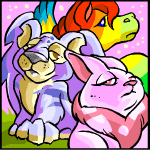 Rich and Stuck Up?
"They're always the same. The rich pets are always bullies and stuck up. But we're not. They're just jealous of rich people."
by mistylenna
Headlines
Leading a Sheltered Life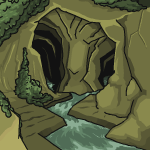 Have you ever complained about the prices and quality of Neohomes? The following is a guide to not only snatching free or cheap homes, but snatching good-quality ones, too. So enjoy the informativeness and slight insanity contained in this article... more>>
Other Stories
Neopians are Neopians
Have you ever sat there at your computer, gazing and endlessly wondering how you "think" you can't be as good as those extraordinary Neopians?

by animals2606
---
---
---
Impostor: Part One
Trini realized too late that she really was being followed and as the bag closed in over her she exclaimed, "Hey! What are you doing?"
---
---
---