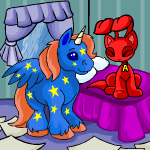 "Precisely. Please, you must help me. I want my baby returned to normal immediately! I can't have my darling crawling around, crying and throwing baby food for the rest of her life."
by taffychic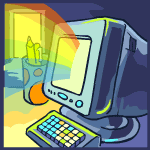 Suddenly, the screen flashed a brilliant green. The light stung my eyes, blinding me.
by ridergirl333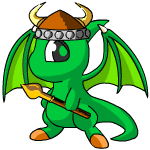 Shayena looked at the Shoyru and then ran to her, "You're alright!" As she stopped at the bed her eyes opened wide and she backed up. "You're Jadestone! I-I thought your fur had changed colour from the cold!..."
by yellowyoshi749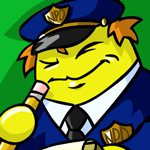 I suppose the whole thing started when my NeoHome was robbed. Not by a scammer or anything, but by a few pets. Three, to be exact.
by battlesunn
Headlines
Great Pet Lookups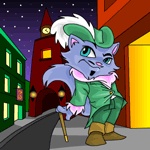 So you've got your -own- lookup. It's special to you, and made so no one can take it. Maybe you made the background yourself, maybe the entire thing yourself, or maybe you worked off of a template. However you made your lookup, you're probably satisfied with it by now, or perhaps you're still experimenting... more>>
Other Stories
BrotherlyLove
"HEY! What was that for?!" shouted FyreDragonV. "You're going to get it now!" The enraged Scorchio got up quickly and then impulsively tackled CountVonRooI off the chair.

by digilord_i
---
---
---
---
---
---