Battle of the Shoyru Gang 3: Part One
"Calm down," said Goldy20001 with a sigh, "I'll find Wingman, get you home and then I'll find my friends."
by jlcchaolover3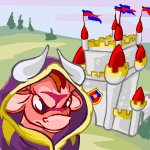 A tall red Kau stood outside of the castle front gate. Dressed in a purple and yellow hooded cape...
by catnip4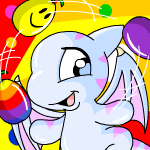 "We'll be adopted, don't worry Sesebia!" she exclaimed.
by aizii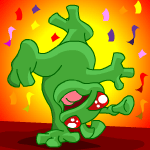 Spacegold's Grundo Independence Day: Part One
"Um, according to my watch, it is Grundo Independence Day. And I wouldn't know why the holiday would have anything to do with it..."
by epk
Headlines
"The Plight of Babaas" by nyri - You'd be surprised how many things go on in Neopia without anyone realising it's happening. Rarely are these things exposed, and even more rarely do these things come to an end. I happened to be fortunate... more>>


Other Stories
The Plight of Babaas
You could imagine my surprise when I realised that though it was indeed a Babaa, it had... well... no wool.

by nyri
---
---
---
---
---
---