Hello and welcome to this week's edition of The Neopian News Brief, your all-in-one summary of everything that's been happening in the world of Neopia, from the bustling beaches of Mystery Island to the arid acreage of the Lost Desert. These past few days have been filled with plenty of action, so let's not delay any further...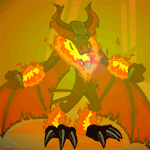 Our lead story this week is the return of Lord Darigan to the Battledome. Emboldened by getting his greedy little mitts on the Orb once again, Darigan decided that the time was right to launch his nefarious plan for global domination. Confidently swaggering in to take on all challengers, Darigan mercilessly dished out thousands of HPs worth of damage at a time. Dispatching his foes with relative ease, it seemed as though all would be lost, and Neopia would soon fall into the vicious tyrant's evil clutches.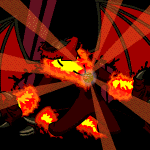 Slowly but surely, though, the damage from thousands of attacks began to gradually take their toll upon the depraved mastermind. As the conflict entered its second day, it became obvious that the villainous rogue and his ill-fated plan would soon be defeated. So then it came to pass, as smoke and debris filled the afternoon sky, that an heroic robot Jetsam landed the final blow, freeing Neopia from the threat of Lord Darigan, once and for all.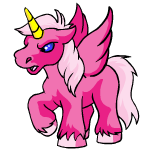 A few weeks ago, there was an announcement that the Uni would be getting a makeover, so that it matched the one appearing on the 99dogs T-shirt. Well, on Wednesday (after a slight mixup... hehe) the new-look Uni was unveiled for all to see. Sporting some slight modifications that actually turned out quite handsome, the new Uni is currently available in a handful of basic PB styles (blue, green, pink, red, yellow, and brown), but will resume being offered in the other Uni styles sometime in the very near future.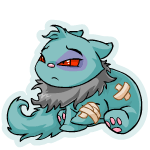 However, Unis weren't the only ones making news at the Rainbow Pool this week, as some stunning new looks were unveiled towards the end of the week. Along with the arrival of the new Uni, Wednesday also marked the release of pink Pteris, while Thursday saw the debut of both rainbow Flotsams and ghost Wockies. Not to be outdone, there was quite a stir surrounding the premiere of fire Petpet paint brushes. First in line for this season's hottest look were a quartet of Petpets that included Babaas, Snorkles, Drackonacks, and Gulpers.

Also creating a stir this past week was the arrival of more great items for all those NeoGardens out there. With the bevy of patio furniture that's been released in recent weeks (benches, chairs, tables, etc.), it's no surprise that a line of patio umbrellas would be turning up for sale.

After all, if one is going to sit out in the sun with their friends, then it's wise to find a way of getting some shade (lest you end up with a nasty sunburn!). Thankfully, Thursday brought us a quartet of umbrellas, available in four different styles (pink tile, checkered, spooky and pebble).

Three of them have rarities of eighty-nine or higher, so if you're strapped for cash, you could always just grab the checkered umbrella, which has a much more modest rarity of sixty.

Once you've added an umbrella to your collection of patio furniture, you can spend any spare NP that you might have left on some new flowers for your garden. Available for the first time on Wednesday, you can now add some beautiful pink lillies or purple poppies to your favourite flower bed.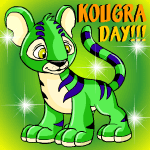 This was quite a week, indeed, as two pet species received their special day. First up, on Tuesday, was Kougra Day. All of Mystery Island was celebrating well into the night, for not only had the evil Lord Darigan been defeated, but it was also a time to raise a toast to their native Kougra sons and daughters. Starting off with the standard endowment of books, baked goods, and Battledome help (weapons, training, and moves), Kougras then moved on to some stellar treats that were really the cat's meow! Along with a trio of new paint brush styles (ghost, checkered, and plushie), these feisty felines also got four new grooming items, an exciting array of Fun Images, a stunning two-page exhibit in the Art Gallery, and a special tribute in Tuesday's Poetry Contest.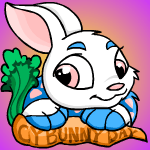 Just as impressive was Friday's celebration of Cybunny Day. Okay, so technically it's not supposed to be until Sunday, but why wait? I mean, I don't know about you, but I'm not so sure that my pets can actually hold out until Sunday to get their chompers on one of those strawberry Cybunny cheesecakes! This tasty treat, however, was just one of many reasons for Cybunnies to have celebrated on their special day. Also causing quite a bit of excitement, along with the usual array of fancy food items, books, and Battledome goodies, were three new paint brush styles (brown, fire, and plushie), four ultra-cool Back to School items, a special presentation in the Art Gallery, as well as appearances in this week's Pet Spotlight, Poetry and Caption Contests. Yay, Cybunnies!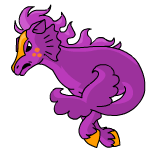 The time has now come to take a closer look at today's financial headlines. After a staggering six-week plunge that had cost the Neodaq more than three-hundred points, it was about time for the economy to get itself together and turn things around. Rather than continuing to spiral down the drain, the Big Board actually managed to put together a comeback, climbing fifty-three points to close out the week above the 950 mark. Leading the way were Shop Wizard N-Commerce and Peophin Water Parks, which both recovered from disastrous returns last week by posting a nineteen-point gain.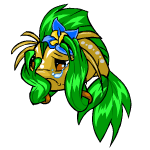 Also picking up significant ground was Kacheek and Sons Landscaping, which now, thanks to a sixteen-point gain, comes in a distant third place at 42 NPs a share (one-third the value of SWNC, and less than one fourth the value of PEOP) in a list of Neopia's most valuable companies. On the other hand, the week's biggest loser turned out to be Fish Pops, which failed to build on last week's eleven-point gain, instead getting stuck with a devastating fourteen-point decline. Also continuing to struggle is The Neopian Auction House, which has posted a loss for the ninth time in eleven weeks, dropping from 239 NPs a share on February 7th all the way down to twenty-one NPs a share this week.
So then, was this week's success merely a silver lining on an otherwise dark cloud, or the first sign of sunny skies ahead? We'll just have to wait and see....