Hello and welcome to this week's edition of The Neopian News Brief, your one-stop summary of everything that's been going on in Neopia during the past few days. It's been a rather eventful week, with plenty of exciting new things to talk about, so let's get right to it, shall we?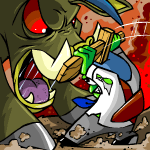 The biggest story this week, by far, has been the arrival of Meridell's long-awaited, much anticipated conflict with the evil floating citadel. On Monday, some time after lunch (okay, so maybe it was a little after lunch... we were really hungry that day!) the first wave of Lord Darigan's invaders, a legion of villainous Drackonacks, touched down in a grassy meadow just beyond Meri Acres farm. Seizing upon everything in their way, it didn't take long for the Drackonacks to set their sights on the castle of King Skarl. However, that's when the army of Meridell emerged. Charging full force with their weapons drawn, the citizens of Meridell caused the purple pests to beat a swift, if momentary, retreat...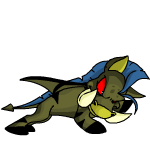 Having witnessed the Drackonack's sound defeat, Lord Darigan decided to raise the stakes, unleashing a brigade of Draconian Moehogs. In the face of such a challenge, King Skarl gambled by sending out a hastily-assembled peasant militia. Armed with little more than their wooden shields and snow mudballs, the peasants emerged like a swarming chaos of unbridled fury. As the campaign's second day drew to a close, it was the staunch bravery of the peasants that won the day, curbing any momentum that Darigan's Moehogs might have begun to build.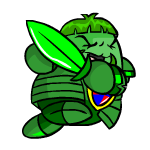 As Day Three of the war began, King Skarl enlisted the help of a trusted envoy, the Green Knight, to lead his troops back into battle. When news reached the citadel that King Skarl had called in the Green Knight, Lord Darigan had no choice but to respond with something special. Desperate to draw even against Skarl's army, Darigan sent out a third wave of invaders. This time around, Lord Darigan pinned his hopes on a division of Draconian Skeiths, whose vicious attacks began to take a heavy toll on Meridell's army.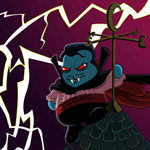 Soon after the Skeiths entered the fray, word leaked out that Darigan's army had received a special visit from Hubrid Nox. Apparently, Nox's magical powers had been responsible for a sudden resurgence of the citadel's army. In an effort to counteract Hubrid Nox's interference, Illusen the Earth Faerie got involved by donating weapons to Meridell's army, via the Money Tree. Despite widespread reports of weapons being smuggled over to Darigan's army, it seems as though the forces of Meridell have been able to, once more, assert a sizeable lead.
So then, as this conflict between the armies of Lord Darigan and King Skarl enters the weekend, one is left to ask: Who will make the next move? Will Skarl push his sizeable advantage, and seek a quick resolution? Or does Darigan have any tricks up his sleeve that will allow him to draw even? Stay tuned to find out...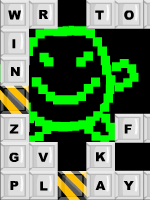 For all those "conscientious objectors" who would rather stay out of the fracas in Meridell, the big news this week was the arrival of Spell-Or-Starve, an exciting new word puzzle game. Neopet V2 is up to its old tricks again; this time, it's Channy the Mynci who's been trapped in the Space Station's elevator shaft. Help Channy find the words in each puzzle and advance to the next level (where a temporary supply of tasty treats await). However, if Channy is unable to solve the puzzle in time, then I'm afraid that hunger might get the best of him. Good luck!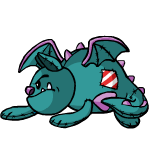 Also creating quite a stir this week was the arrival of... plushie paint brushes! Now, with some luck (or a gaggle of NP's) and little help from the Rainbow Pool, you too will be able to turn your Neopet into a great big stuffed doll. On Tuesday, Skeiths became the first species capable of turning into plushies. They soon received company from the Chombies, who became the second "plushable" species on Friday. It's pretty safe to say that, in the weeks to come, a number of other Neopet species will also be getting in on the action, so be sure to watch for news of your pet's species getting "plushified"!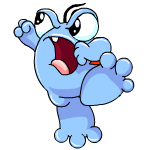 Plushie PB's weren't the only big story over at the Rainbow Pool this week; a number of new paint brush styles became available throughout the week. Up first, on Monday, was the unveiling of purple Lupes, followed by baby Quiggles on Tuesday... but that's not all! In what will surely be among the first of many to come, the new Christmas Kacheeks made their debut on Friday. And yet, there was more, as Petpets also managed to get in on the action. Tuesday saw the premiere of red and green Poppits, while Wednesday introduced a quartet of robot Petpets, who are now out in Doglefox, Spyder, Poppit, and Mallard varieties.

For some out there, a trip to the Rainbow Pool or Petpet Puddle just might not be enough. If your pet is in the market for a full-scale makeover, then maybe a morphing potion is what they're looking for. If so, then swing by the Magic Shop and see what Kauvara's got in stock.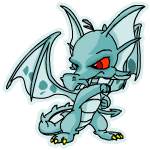 Who knows, you might get lucky and scoop up one of her three new Draik morphing potions? That's right! There might only be seven thousand or so Draiks in all of Neopia, but thanks to one of these potions, your pet can become one of them! Available in three stunning varieties (fire, ghost, and the everpopular purple), Draik morphing potions are a perfect holiday treat that can turn all those disastrous Lab Ray visits into a distant memory!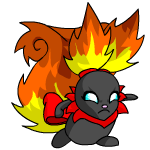 Earlier this week, all of Neopia paused for one day to celebrate a very special holiday; a time when friends and family gather close to appreciate how lucky we all are. Indeed, this time is perfect for taking stock of all that one has, and being grateful for what truly brings us joy in life... Usuls, of course! Oh sure, others might have lain about the house watching telly and stuffing their faces with platefuls of turkey and cranberry sauce (yuk!), but here in Neopia, we were busy celebrating something that REALLY matters--the beginning of Usul Skiing season... rock on!!!

Along with the usual supply of books, baked goods and Battledome goodies (weapons, moves, free training), Usuls also received two new paint brush styles (island and fire), a quartet of Usul fun images, a trio of Usul-themed screen savers, and three more Usul NeoGreetings (whew!).

But that's not all! Usuls were also featured in this week's Poetry, Storytelling, and Caption contests (plus the owner of this week's Petpet spotlight was also an Usul) and to top it all off, Usuls received a two-page special feature in this week's Art Gallery. See ya on the slopes, Usuls!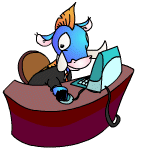 Now, it's time for us to take a look at this week's headlines from the world of finance. Having posted a gain for the fourth consecutive week, it's pretty safe to say that the Neopian economy has entered a full-fledged recovery. After bottoming out at 630 a month ago, the Big Board has bounced back with gains of twenty-seven, twelve, ninety-eight, and now, thirty-eight points. Leading the way among those turning a profit was Lupe Consolidated, who put up their third gain in a row, this time jumping an impressive twenty-two points.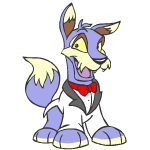 Also making an inspired showing this week was Jacko and Sons Painting Ltd., which not only posted an eleven point increase, but was also one of six companies to climb back over the dreaded fifteen NP mark and resume trading. With three companies falling below 15 NPs, as of this writing, twenty-five of the Neodaq's forty-five companies remain out of commission. However, should the economy continue to prosper, that number could conceivably keep on dropping.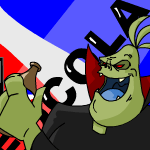 However, not everyone had a reason to celebrate this week. Taking the lead among the losers was the notorious Virtupets who, after back-to-back twenty point gains, ended up taking a massive twenty-three point loss. As one would expect, many have speculated that the poor showing of Lord Darigan's army is tied directly to Virtupets' recent run of bad luck. Given what has happened in previous weeks, is it safe to say that, if the evil citadel makes a comeback, then shares in Virtupets will skyrocket? Hmm, I suppose we'll just have to wait and see....